UK deploys 1,000 soldiers to protect key sites after bombing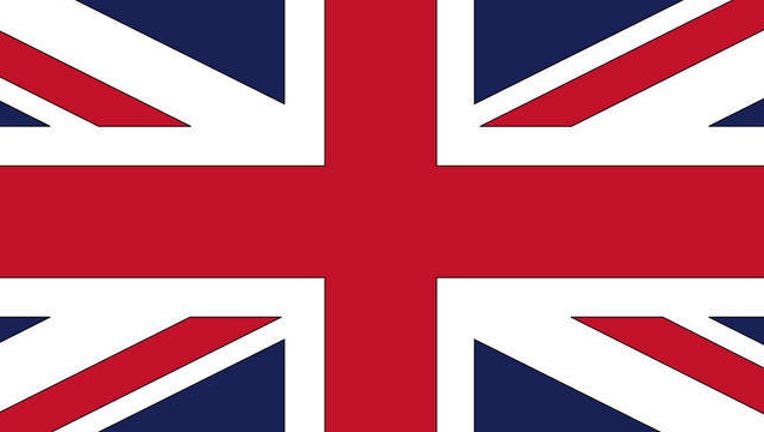 article
MANCHESTER, England (AP) - British security forces arrested three more suspects Wednesday in connection with the Manchester concert bombing and sent hundreds of soldiers to secure key sites across the country, including Buckingham Palace and the British Parliament at Westminster.
Home Secretary Amber Rudd said the bomber, identified as British-born Libyan Salman Abedi, "likely" did not act alone when he killed 22 people and wounded dozens at an Ariana Grande concert Monday night in Manchester. She said he had been known to security forces "up to a point."
Many at the concert were young girls and teens enthralled by Grande's pop power. The youngest victim of the bombing named so far was just 8 years old.
Officials are examining Abedi's trips to Libya and possibly Syria as they piece together his allegiances and try to foil any new potential threats. The government said nearly 1,000 soldiers were deployed Wednesday instead of police in high-profile sites in London and other locations.
Police said three men were arrested Wednesday in south Manchester, where a day earlier a 23-year-old man was also arrested and a number of homes were searched.
Britain raised its threat level from terrorism to "critical" after an emergency government meeting late Tuesday amid concerns that the 22-year-old Abedi may have accomplices who are planning another attack.
The changing of the guard ceremony at Buckingham Palace was canceled Wednesday so police officers can be re-deployed, Britain's defense ministry said. The traditional ceremony is a major tourist attraction in London.
The Palace of Westminster, which houses the British Parliament in London, was also closed Wednesday to all those without passes, and tours and events there were cancelled until further notice. Armed police were also seen on patrol outside St. Paul's Cathedral in London, another popular tourist spot.
The Chelsea soccer team announced it would cancel Sunday's victory parade in London that was to have celebrated the team's Premier League title win this season.
"We are sure our fans will understand this decision," the team said, adding that the parade would have diverted police from the bombing investigation.
Suicide bomber Abedi was born in Britain to a Libyan family, grew up in Manchester's southern suburbs and once attended Salford University there.
Police on Tuesday raided his house, using a controlled explosion to blast down the door. Neighbors recalled him as a tall, thin young man who often wore traditional Islamic dress and did not talk much.
Manchester police arrested a man early Wednesday at a house just a 10-minute walk from Abedi's home.
Omar Alfa Khuri, who lives across the street, said he was awakened at 2:30 a.m. by a loud noise and saw police take away the father of the family that lives there in handcuffs. He said the man is named Adel and is in his 40s, with a wife and several children.
"There was a policeman, armed policeman, shouting at my neighbor ... and I realized there is something wrong here," he said. "They arrested the father, and I think the rest of the family kind of disappeared."
He said he immediately suspected the arrest might be linked to the bombing since "somebody told me they were Libyans, or I read it somewhere."
He said he knew the man from the neighborhood and the mosque but "in the last 15 years, I haven't seen him in trouble at all. I haven't seen police come to his house."
Police also raided and searched a property elsewhere in Manchester where Abedi's brother Ismail is thought to have lived.
British Prime Minister Theresa May chaired a meeting Wednesday of her emergency security cabinet group to talk about intelligence reports on Abedi and concerns that he might have had outside support.
Officials are probing how often Abedi had traveled to Libya, which has seen an eruption of armed Islamist groups since dictator Moammar Gadhafi was overthrown and killed in 2011.
France's interior minister said Abedi is believed to have traveled to Syria and had "proven" links with the Islamic State group. British officials, however, have not commented on whether Abedi had links to IS or other extremist groups.
Rudd said Britain's increased official threat level will remain at "critical" as the investigation proceeds and won't be lowered until security services are convinced there is no active plot in place.
She also complained about U.S. officials leaking sensitive information about Abedi to the press. Rudd said Britain's operational security could be harmed by the leaks, taking "the element of surprise" away from security services and police.
"I have been very clear with our friends that that should not happen again," she said.
In addition to those killed in the concert attack, Manchester officials raised to 119 the number of people who sought medical treatment after the attack.
Sixty-four people are still hospitalized, Jon Rouse of the Greater Manchester Health and Social Care Partnership said Wednesday. Officials say 20 of them are being treated for critical injuries.
Many of them had serious wounds that will require "very long term care and support in terms of their recovery," Rouse said.
Officials said all those hospitalized had been identified.
As soldiers replaced armed police at Buckingham Palace, 10 Downing Street and Parliament, London Police Commander Jane Connors said the goal is to "make our city as hostile an environment as possible for terrorists to plan and operate."
__
Katz reported from London. Sylvia Hui in London, Rob Harris in Manchester and Angela Charlton in Paris contributed.