UK police charge 19-year-old with London stabbings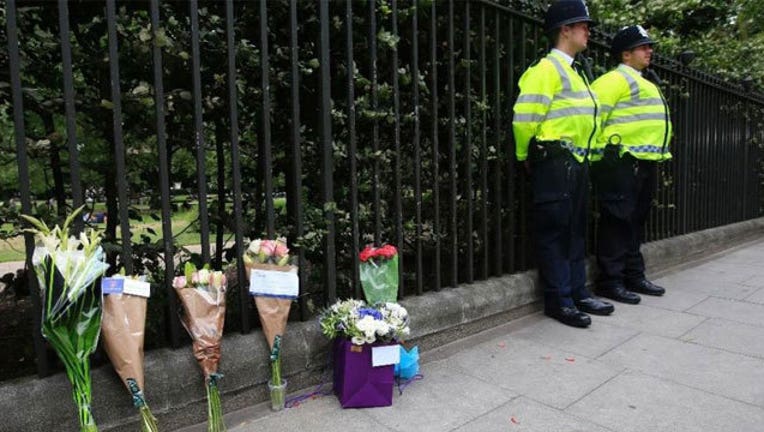 article
LONDON (AP) — British police on Friday charged a 19-year-old Somali-Norwegian man with carrying out a stabbing rampage in London's Russell Square that killed an American woman and injured five others.
London's Metropolitan Police said Zakaria Bulhan, of London, was charged with the murder of 64-year-old Darlene Horton, and five counts of attempted murder.
Horton, who was visiting London with her husband, a Florida State University professor, was stabbed to death by a knifeman in a busy tourist area near the British Museum on Wednesday evening.
Police officers arrived moments later and used a stun gun to subdue Bulhan.
Police initially considered the stabbings a potential terrorist attack. The rampage came just days after police warned Londoners to be vigilant, and hours after the force said it was putting more armed officers on the streets to bolster public confidence after a summer of attacks elsewhere in Europe.
But within hours of Bulhan's arrest police said they had found no evidence of radicalization or links to terrorism.
Bulhan, who moved from Norway to Britain as a child, is due to appear in a London court on Saturday.
Neighbors in south London's Tooting area, where Bulhan lives with his mother and siblings, said they were shocked to learn he had been accused of the crime.
Neighbor Parmjit Singh Bhamra described a "quiet, academic boy who was a bit of a loner" who liked soccer, basketball and music.
Florida State University in Tallahassee said Horton was married to psychology professor Richard Wagner, who had been teaching summer classes in London. The couple had been due to fly home on Thursday.
Two Australians, an Israeli, an American and a British citizen were wounded, none with life-threatening injuries.
A British man with a stab wound to his stomach remains hospitalized in serious but stable condition. The four others were treated and released.