UMC Brackenridge to be re-developed into mixed-use site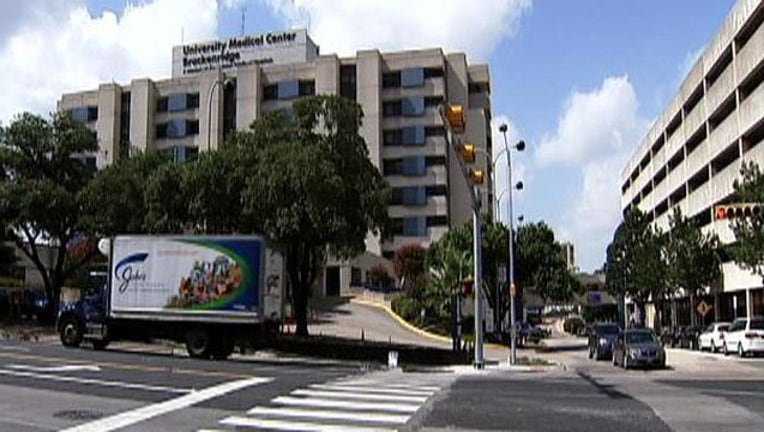 article
The UMC Brackenridge complex has been a main hub for healthcare in Austin for more than 100 years. It's prime real estate, but no "for sale" signs will be going up according to Central Health CEO Patricia Young Brown.
"We intend to maintain ownership of the land we do not intend to, there will be no selling of the land, but we can enter into development agreements with others to put the uses on the property that we think are best for the community," said Young Brown.
As of now, a mix-use residential/commercial development is being considered. The concept involves a hotel, restaurants, and offices surrounding a central open market. The market would feature produce from local farms and other locally made products.
"So it really does become like the rest of downtown has become, where it's been redeveloped it's a very vibrant kind of on-going, not a place where people come in at 9 and leave at 5," said Young Brown.
To make the vision happen, Red River Street will be re-directed down the driveway that's currently used to reach the emergency room. This will open up areas along Waller Creek and next to Waterloo Park, which is also being redeveloped. Construction will not begin until after the new hospital opens in 2017. The project will be done in phases so structures like the parking garage and some of the clinics that surround the main tower will remain a little longer.
The goal is to provide Central Health with a new revenue stream to help finance community health programs.
Efforts to find a development partner may begin next year; at that point cost estimates will be calculated.
Final build out could take 10 to 15 years.
"We intend others to pay for it, that's the beauty of a development agreement, where we can lease our land and have others to build the buildings," said Young Brown.
Another health care related project near UMC Brackenridge is raising a few eyebrows.
A large round metal water tank is being built at the corner of Red River St. and MLK, Jr. It was a parking lot for the University of Texas, near the Erwin Center. A university spokesperson told FOX 7 the tank is part of a cooling system that's being built to serve the Medical school complex. It's going to be painted to match the tan brick that is commonly used on campus and is set to be completed by this time next year. The university chose the prominent gateway location for the tank site because available property was limited.