United Airlines CEO Oscar Munoz hospitalized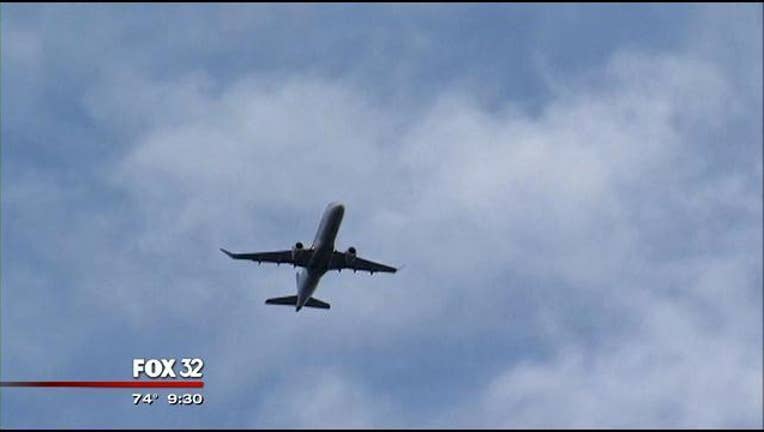 article
United Airlines said Friday that its new CEO, Oscar Munoz, has been admitted to a hospital. The airline gave no explanation or details of his condition.
The Wall Street Journal reported that Munoz suffered a heart attack, citing people familiar with the matter.
United Continental Holdings Inc. said Friday that Munoz's family informed the company that he was admitted to a hospital on Thursday. The company, based in Chicago, said in a short statement that it was continuing to operate normally. A spokeswoman said the company would not provide additional information.
Munoz, 56, was named CEO of United Continental on Sept. 8 after the company made a stunning announcement that CEO Jeff Smisek had stepped down. Smisek faced questions about whether United sought favors from the officials who operate the New York-area airports. Federal prosecutors are investigating United's ties to David Samson, the former chairman of the Port Authority of New York and New Jersey and a political ally of New Jersey Gov. Chris Christie.
Munoz was a railroad executive who had spent 11 years on the boards of Continental Airlines and United Continental, which was formed by the 2010 merger of United and Continental.
In a newspaper ad this month, Munoz apologized to customers for problems that have plagued United since the merger, including several technology outages that have caused large-scale flight delays and cancelations. United's on-time performance has trailed its three biggest peers — American, Delta and Southwest — so far this year. In the ad, Munoz said United had failed to live up to its promises and vowed, "That's going to change."
He has offered few details, however. On an introductory conference call with Wall Street analysts last month, Munoz said United must convince customers that it will improve customer service but added, "That is going to take a lot of time and effort."
Munoz has also been trying to mend management's relationship with its mostly union workforce and has been meeting around the country with some of United's 85,000 employees.
Munoz was scheduled to meet with the airline's labor leaders Thursday, but the session was canceled at the last minute because he was unable to attend, according to a United message to employees. The message did not explain the CEO's absence.
While United was slower to return to profitability after the financial crisis that began in 2008, it has posted record profits recently, helped by cheaper jet fuel. The company earned $1.7 billion in the first six months of 2015, although revenue slipped 2.6 percent.
United shares fell after news of Munoz' hospitalization. The shares ended Friday down $1.79, or 3.1 percent, to $55.97. They are down 16 percent in 2015.
S&P Capital IQ analyst Jim Corridore said that until more details are known about Munoz's health, the situation could cause uneasiness among investors. He said the company has enough executive talent to continue its improvement efforts.
Vicki Bryan, an analyst for bond-rating company Gimme Credit, said however that United's other executives were the same ones who supported Smisek's "long, calamitous reign." She expressed caution about United's turnaround, adding that "unfortunately, Mr. Munoz's illness could at best delay that even longer."
The Association of Flight Attendants, which represents cabin crews at United, issued a statement saying that with "the upsetting news of United CEO Oscar Munoz's heart attack," it offered support to his family and friends. The union said it was basing is reference to Munoz having suffered a heart attack on news reports.
The Air Line Pilots Association, which has an officer on the United board, wished Munoz a quick recovery from "the health setback."
___
This story has been corrected to show that Munoz became CEO on Sept. 8, not Sept. 9.