United Airlines' ground stop affects a dozen flights at ABIA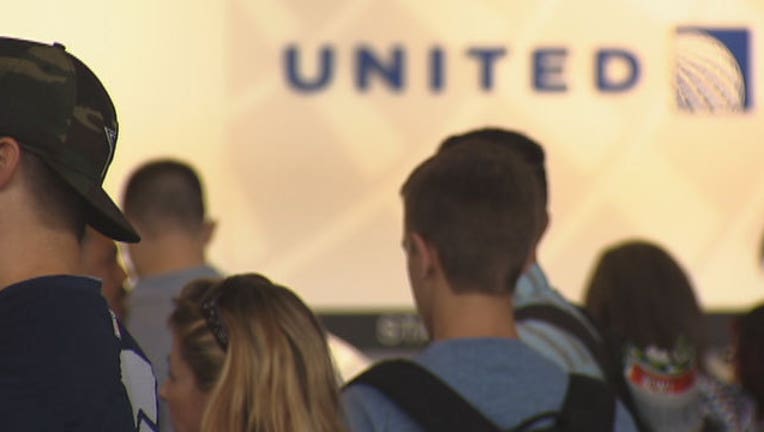 article
United Airlines ground thousands of flights this morning, forcing thousands of travelers in Austin and around the world to re-work their travel plans. That ground stop is now lifted, but it caused passengers to have to rework travel plans.
Air travel is not always fun, but add computer problems in the mix and things go bad fast.
"It's travel, things go wrong when you travel, all you can do is laugh to keep a pretty good attitude," said Andria Castillo, passenger.
Wednesday morning, nearly 5,000 United Airlines flights were grounded after the airline says they suffered a computer system glitch. It's a glitch that cost thousands of headaches and inconvenience at several airports, including Austin-Bergstrom International Airport.
"United has seen a few delays at the Austin airport, about six departures and about six arrivals," said Jim Halbrook, Spokesperson, Austin-Bergstrom International Airport.
"It's just kind of chaotic this morning, and people just getting frustrated," said Castillo.
Linda Kaufmann and her son Ryan thought the start of their journey to berlin, would be easy.
"I thought what in the world is going on and why is everything so backed up"? said Linda Kaufmann, passenger.
"I thought it was anarchy in the airport that's what I thought, madness," said Ryan Kaufmann, passenger.
The airline stared doing things the old-fashioned way, handwriting tickets to its passengers. Even though delays were just over an hour long, the consequences can linger throughout the day.
"When you have a ground stop it can cause a bit of a ripple effect, but as the day goes on/ These delays were minor that we've seen, it should get back on track," said Halbrook.
ABIA says if you plan on flying this evening, be sure to check your flight status throughout the night to be sure there won't be any surprises, before you take off.
"I was not prepared for this, not one bit. They didn't give us a warning, not at all," said Kaufmann.
The airline used their Twitter account to apologize to customers.