United, America Airlines clip another's wings at ABIA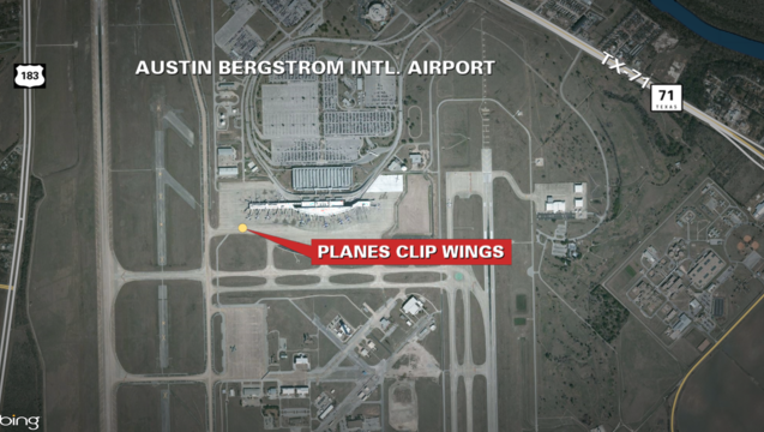 article
Two planes have reportedly clipped another's wings at Austin-Bergstorm International Airport. 
According to an ABIA spokesperson, the incident happened just before 8 30 pm on Wednesday, May 24, 2017. The ABIA spokesperson went on to say that the incident took place between Gates 19 and 21 involving an American Airlines airplane and a United airplane. 
No injuries have been reported by passengers in either of the aircrafts. 
According to ABIA, all the passengers are still in their seats on both planes, which are stuck on the tarmac. No one is allowed to leave the aircrafts until the FAA has giving the all clear. 
This is a developing story and will be updated with more information as it becomes available.