Unsealed documents reveal new info in Samantha Dean murder case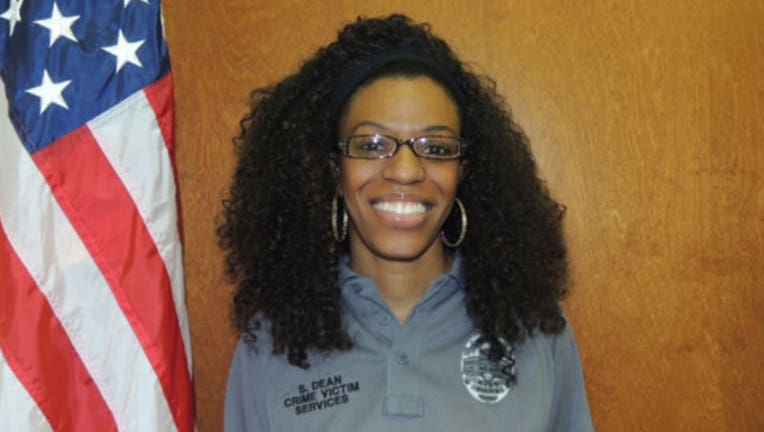 article
She wouldn't have an abortion, that's the possible motive for murder put forward in court documents that were released Monday. The case involves the murder of Kyle P.D. Crisis Counselor Samantha Dean - who was found shot to death in Bastrop earlier this year.
Several cars were parked in front of the SE Austin home of Vontrey Clark Monday morning. While no one answered my knock at the door, that was not the case when Texas Rangers came calling in May.
According to the search warrant, when Vontrey Clark spoke to authorities, he admitted to a long running affair with Samantha Dean.
"Clark advised he had a sexual relationship with Dean off and on over the last six or seven years."
He also stated he believed he was the father of the child she was carrying. According to the document, "he kept his affair with Dean, and the fact the he is the father of Dean's child a secret due to his relationship "with another woman.
Along with that information investigators included passages from Dean's personal journal. In it she claimed "Clark insisted" she has an abortion because if the baby was born, "his life will be ruined, and he will lose his family."
It's also alleged that Dean told co-workers at the Kyle police department about her concerns. In the search Warrant, it's claimed that Dean stated, "If she turned up dead, Clark would be responsible."
Her body was found February 4th in Bastrop, she had been shot 3 times in the head.
The District Attorney for Bastrop County, Bryan Goertz, told FOX 7 it's premature to comment about the court documents and the case is still very much an ongoing investigation. Meanwhile, the Austin Police Department issued the following statement regarding the job status of Vontrey Clark.
The wait for Clark seems to depend on unraveling what may be a conspiracy. The details involve at least 3 other people from Houston and several pre-paid phones. Investigators claim, at least one of the phones has been linked to Clark's cellphone.  In the search warrant -investigators suggested the phones were used to plan Dean's murder and to lure her to Bastrop where she was killed.
Bristol Myers, who has been identified as the attorney for Vontrey Clark did not return calls by FOX7 for comment. When Clark's name was revealed earlier this year- Myers reportedly stated his client had nothing to do with Dean's death.