Update: Former AISD teacher pleads guilty to lesser charge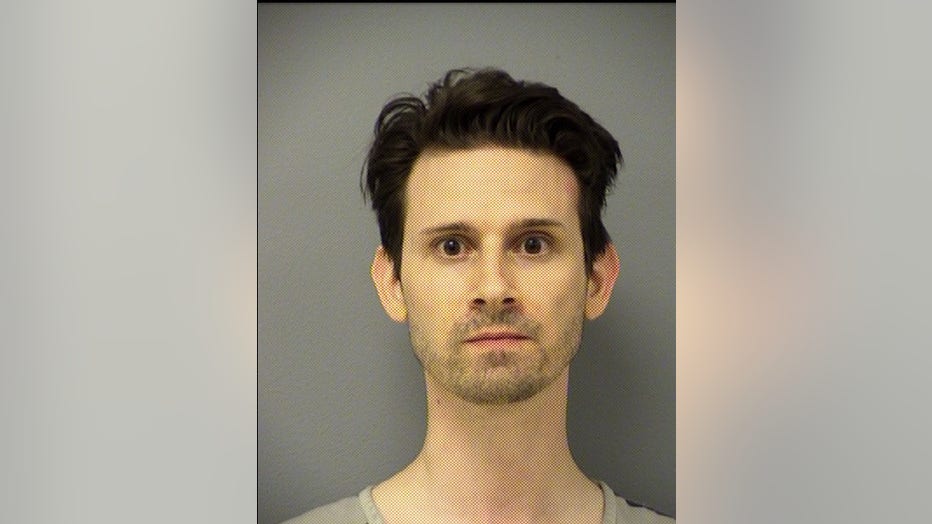 Benjamin Kopel (AISD Police)
AUSTIN, Texas - UPDATE: On July 6th of this year, Benjamin Joseph Kopel plead guilty to the charge of obscene display and was fined $200 plus court costs of $74.
---
An AISD teacher has been arrested for having inappropriate online communications with a 17-year-old female through social media.  
36-year-old Benjamin Joseph Kopel was arrested on a Class-A Misdemeanor of "Sale, Distribution, or Display of Harmful Material to a Minor." 
AISD police were first alerted by a CPS report which informed them that an actively employed teacher in AISD had allegedly been involved in inappropriate communications with a minor he met while employed at Skybridge Academy.
A police investigation revealed that when the victim was 16-years-old she had "shadowed" another student at Skybridge to determine whether or not she wanted to attend the school. There, the victim and her parents first met Kopel who was the head of the writing and literature program at the school. The victim decided to not attend the school.
According to court documents, the investigation uncovered that Kopel messaged the victim via Instagram shortly after she turned 17 and after he'd left employment at Skybridge. Kopel messaged the victim under a pseudonym. The victim stated that the messages were sexually explicit in nature and she ignored them for some time. However, at some point, she decided to respond after Kopel's contentious messaging.
The victim began to question who was behind the account.
According to court documents, Kopel told the victim that they had met at Skybridge, leading her to believe that Kopel was another student. However, after exchanging more messages, the victim found out that Kopel was 36-years-old and a former teacher at Skybridge. The victim came to the conclusion that it was Kopel behind the account. 
An online relationship eventually formed between the two. During this time the victim was asked by Kopel to send nude material, according to police. Kopel also sent pornographic material to the victim once he learned that she turned 18. 
Eventually, the victim's mother became aware of the relationship and reported it to police. 
Kopel was arrested earlier this year.