Update: Police identify bank robbery suspect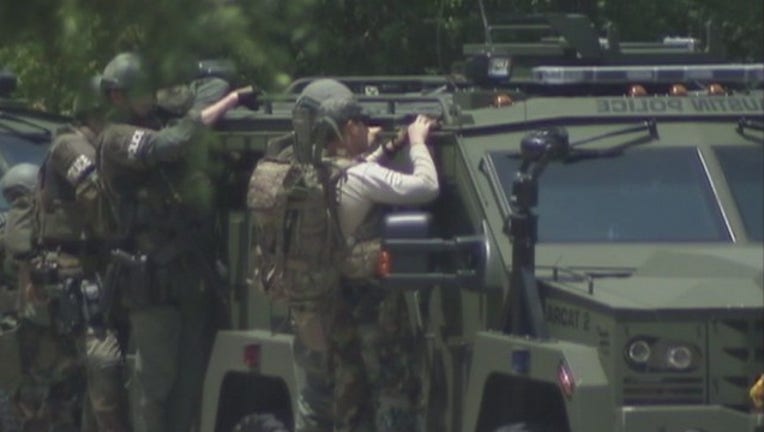 article
AUSTIN, Texas - The Austin Police Department released the name of the bank robbery suspect Tuesday.
Police said 18-year-old Martin Anthony Castillo entered the Capital Credit Union located at 133 E Ben White Blvd. around 10:30 a.m. Monday armed with an assault rifle.
According to police, Castillo restrained bank employees and customers before fleeing in a black car.
The investigation led police to the Griffis  Southpark Apartments located at 8515 S. IH-35.  A SWAT standoff ensued between Castillo and police resulting in the arrest of Castillo.
READ: Bank robbery leads to SWAT situation in South Austin
Police acquired a search warrant for Castillo's apartment and car, resulting in the discovery of cash, clothing and a weapon. Police believe the weapon was used in the robbery. 
Castillo was booked into Travis County Jail and has been federally charged with Bank Robbery.
READ: APD are investigating a bank robbery in south Austin