US appeals court revisits Texas voter ID law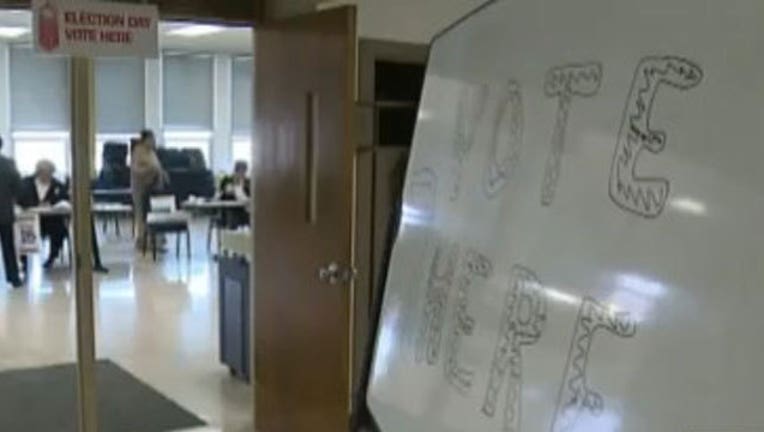 article
NEW ORLEANS (AP) — A federal appeals court is set to take a second look at a strict Texas voter ID law that was found to be unconstitutional last year.
Texas' law requires residents to show one of seven forms of approved identification. The state and other supporters say it prevents fraud. Opponents, including the U.S. Justice Department, say it discriminates by requiring forms of ID that are more difficult to obtain for low-income, African-American and Latino voters.
Arguments before the 5th U.S. Circuit Court of Appeals are set for Tuesday morning. The full court agreed to rehear the issue after a three-judge panel ruled last year that the law violates the Voting Rights Act.
Lawyers for Texas argue that the state makes free IDs easy to obtain, that any inconveniences or costs involved in getting one do not substantially burden the right to vote, and that the Justice Department and other plaintiffs have failed to prove that the law has resulted in denying anyone the right to vote.
Opponents counter in briefs that trial testimony indicated various bureaucratic and economic burdens associated with the law — for instance, the difficulty in finding and purchasing a proper birth certificate to obtain an ID. A brief filed by the American Civil Liberties Union cites testimony in other voter ID states indicating numerous difficulties faced by people, including burdensome travel and expenses to get required documentation to obtain IDs.
Texas doesn't recognize university IDs from college students, but it does accept concealed handgun licenses as proof of identity.
Despite being struck down by a federal district judge in 2014, the law has been enforced in recent elections. The decision came so close to Election Day that the 5th Circuit panel allowed it to be enforced that year to avoid voter confusion.
In April, the U.S. Supreme Court rejected an emergency appeal to stop Texas from enforcing the law pending the current appeal. But the court said it could revisit the issue as the November elections approach.
An immediate ruling was not expected following Tuesday's court hearing.
The three judges who ruled on the law last year were chief Judge Carl E. Stewart, nominated by President Bill Clinton; Judge Catharina Haynes, nominated by President George W. Bush; and U.S. District Judge Nanette Jolivette Brown, an appointee of President Barack Obama on temporary assignment to the appeals court. It wasn't an all-out victory for the law's opponents, however. The panel rejected some of the lower court's ruling, finding, for instance, that the law did not constitute an illegal "poll tax," as some of the law's opponents argue.
The full 15-member court that will rehear the case includes 10 judges nominated by Republican presidents and five nominated by Democrats.