US stocks are mixed in afternoon trading; DuPont jumps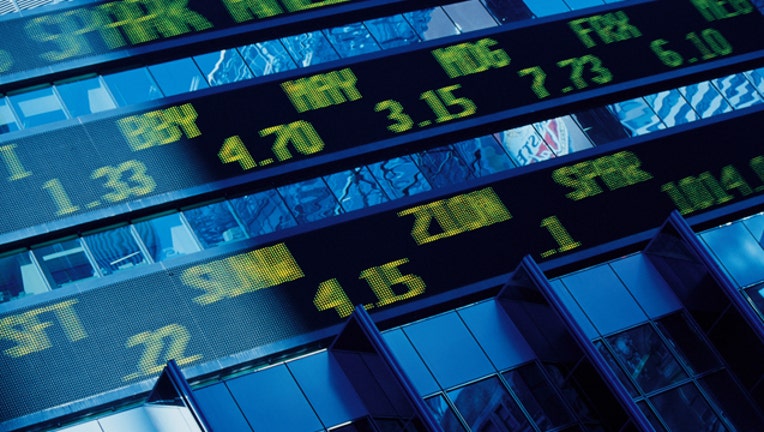 article
NEW YORK (AP) — U.S. stock indexes were mixed in afternoon trading Tuesday, taking a pause after five straight days of gains. DuPont soared on news that its embattled CEO will retire, while biotechnology companies sank again. Energy stocks climbed as the price of crude oil rose sharply.
KEEPING SCORE: The Dow Jones industrial average rose 42 points, or 0.3 percent, to 16,819 as of 3:35 p.m. Eastern. The Standard & Poor's 500 index was down four points, or 0.2 percent, to 1,983 and the Nasdaq composite fell 27 points, or 0.6 percent, to 4,752.
DUPONT: The chemical giant DuPont rose $4.24, or 8 percent, to $55.50, the biggest gainer in the Dow average and the S&P 500. DuPont's CEO Ellen Kullman said she would retire next week. DuPont's profits have lagged in recent years and the company has been a target of activist investors like Nelsen Peltz.
SPINOFF: Mining and drilling company Freeport-McMoRan rose 64 cents, or 6 percent, to $11.83 after the company said it is exploring the idea of spinning off its oil and natural gas business into a separate company. Freeport is primarily a copper and gold mining company, but got into oil and gas drilling in recent years as oil prices were climbing. Activist investor Carl Icahn disclosed two months ago that he had bought an 8.5 percent stake in the company.
CENTRAL BANKERS: Markets are increasingly confident the Federal Reserve will hold off for longer on raising interest rates following last week's employments report, which showed that the U.S. hiring engine was slowing. On Thursday, investors will get the minutes from the Fed's meeting in September, which should provide clues on whether policymakers still feel confident about raising interest rates.
"We need to see if they had signs that last week's bad jobs report was coming, and decided to hold off on raising rates then, or if they are still set on moving this year," said J.J. Kinahan, chief market strategist at TD Ameritrade.
UNHEALTHY: Biotechnology stocks were among the hardest hit on Tuesday. The Nasdaq Biotechnology Index sank 4 percent. Biotech stocks have been hammered in recent months because of investor concerns that the industry might face more scrutiny from Washington over its drug pricing practices. The index is down 24 percent from its peak in July.
ENERGY: U.S. benchmark crude jumped $2.27 to close at $48.53 a barrel on the New York Mercantile Exchange. That helped send oil and gas companies sharply higher. ConocoPhillips, Chevron and ExxonMobil rose between 2 and 4 percent each.
BONDS, CURRENCIES: U.S. government bond prices rose slightly. The yield on the 10-year Treasury note edged down to 2.04 percent. The dollar rose to 120.25 yen and the euro rose to $1.1269.
METALS: In metals trading, the price of gold rose $8.80 to $1,146.40 an ounce, silver rose 28 cents to $15.98 an ounce and copper was little changed at $2.36 a pound.