Report shows US teen girls drinking, abusing drugs more than boys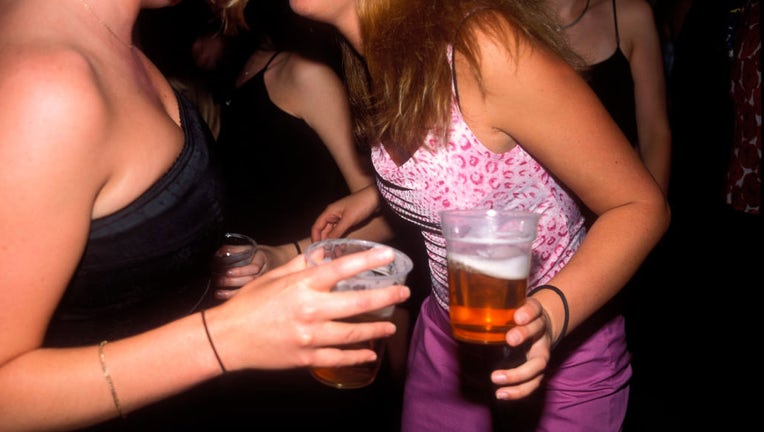 article
WASHINGTON - Teenagers in the U.S. are trying alcohol, certain drugs, and other substances less than they did a decade ago, according to government data. But among those who do, girls appear to be partaking more than boys. 
The U.S. Centers for Disease Control and Prevention distributes a set of surveys every two years to high school students to track behaviors. The most recent results showed that teen substance abuse – which includes alcohol, marijuana, vaping, illicit drugs and the misuse of opioids – has been declining for decades. 
Since 2013, however, more teen girls have reported drinking alcohol than boys, according to a report from USAFacts, a nonprofit that shares visuals and trends on government data. 
In 2021, 22.7% of teenagers reported drinking alcohol at least once during the 30 days before the survey — 26.8% of female students and 18.8% of male students.  In 2011, these numbers were 37.9% for girls and 39.5% for boys. 
Meanwhile, a little over a quarter of high school students (27.9%) tried marijuana in 2021, according to the survey. Teenage girls reported trying it at 30.9%, compared to 24.8% of boys. But the reverse was true in 2011, with 42.5% of teen boys trying it compared to 37.2% of girls, data shows.
In 2015, the CDC started tracking teen vaping trends and found that rates were highest in 2019, with 50.1% of teens trying vaping (50.7% of girls and 49.6% of boys), according to USAFacts.
By 2021, the percentage dropped to 36.5% of teens who had ever tried vaping: 40.9% of girls and 32.1% of boys.
Teen cigarette smoking has declined for boys and girls over the past decade, the CDC data shows.
While the percentage of high school boys trying illicit drugs – such as cocaine, heroin, methamphetamines, hallucinogens, and ecstasy – continues to decline, there was an uptick in reported illicit drug use among teen girls in 2021.
In 2001, 25.1% of girls and 28% of boys ever tried them. Those percentages dropped by 2009, with female and male students at 18.5% and 18.6%, respectively. By 2019, the numbers had dropped again to 12.4% of girls and 13.2% of boys, but it rose slightly for girls by the 2021 survey (14.5%) while continuing to drop for boys (12.2%), USAFacts noted in the report.
Additionally, more teenage girls were found to misuse prescription opioids than boys, which the CDC survey started tracking in 2017. In 2021, 12.2% of high schoolers reported ever using any one of these drugs without a doctor's prescription or differently than they were intended. 
But when broken down between girls and boys, 14.8% of girls said they had misused prescriptions in 2021, compared to 9.5% of boys. In 2017, the numbers were 14.4% for girls and 13.4% for boys, according to the CDC data.
US teen girls experiencing record-high levels of sadness, violence, and suicide risk, CDC says
The CDC data survey results, which were originally published earlier this year, also detailed "record-high levels" of violence, sadness, and suicide risk among American teenage girls and those in the LGBTQ+ community.
It found that nearly 3 in 5 U.S. teen girls — or 57% — felt persistently sad or hopeless in 2021. The figure represents double that of boys in the same age group and the highest level reported over the past decade, according to the agency.
Nearly 1 in 3 teen girls (30%) had seriously considered attempting suicide—up nearly 60% from a decade ago, according to the CDC. 
One in 5 (18%) experienced sexual violence in the past year, which was up 20% since 2017. 
"While all teens reported increasing mental health challenges, experiences of violence, and suicidal thoughts and behaviors, girls fared worse than boys across nearly all measures," the agency said in a statement when the survey results were released in February.
RELATED: American teens' mental health crisis: What's driving this?
If you or a loved one is feeling distressed, call the National Suicide Prevention Lifeline. The crisis center provides free and confidential emotional support 24 hours a day, 7 days a week to civilians and veterans. Call the National Suicide Prevention Lifeline at 1-800-273-8255. Or text HOME to 741-741 (Crisis Text Line).
CLICK HERE https://afsp.org/risk-factors-and-warning-signs for the warning signs and risk factors of suicide. Call 1-800-273-TALK for free and confidential emotional support.
This story was reported from Cincinnati.