US woman arrested in Australia after golden gun found in luggage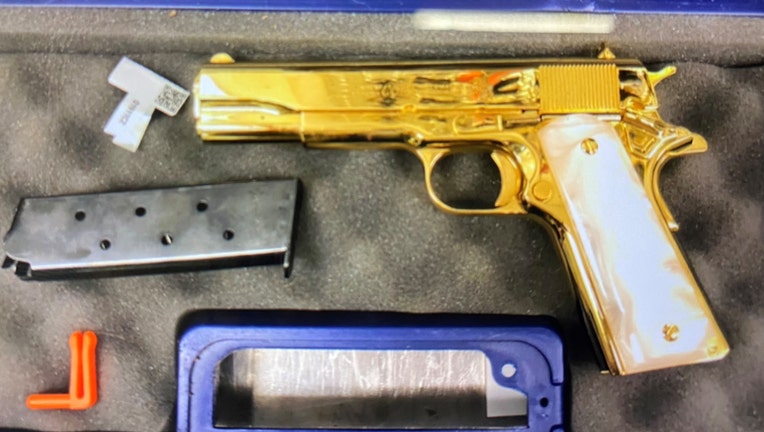 article
SYDNEY - A woman from the United States was arrested in Australia after arriving with a 24-carat gold-plated handgun in her luggage, border officials said.
The 28-year-old woman, who flew from Los Angeles to Sydney on Sunday, did not hold a permit to import or possess a firearm in the country, the Australian Border Force said in a statement.
The American woman, who was not identified, was arrested and charged under Australia's Customs Act 1901, which declares that it's illegal to "intentionally" import firearms without obtaining prior permission. 
If convicted, officials said the woman could face up to 10 years in prison. 
The woman appeared before a local court on Monday where she received bail. She remains subject to visa cancelation and removal from Australia, pending the outcome of court proceedings, officials said.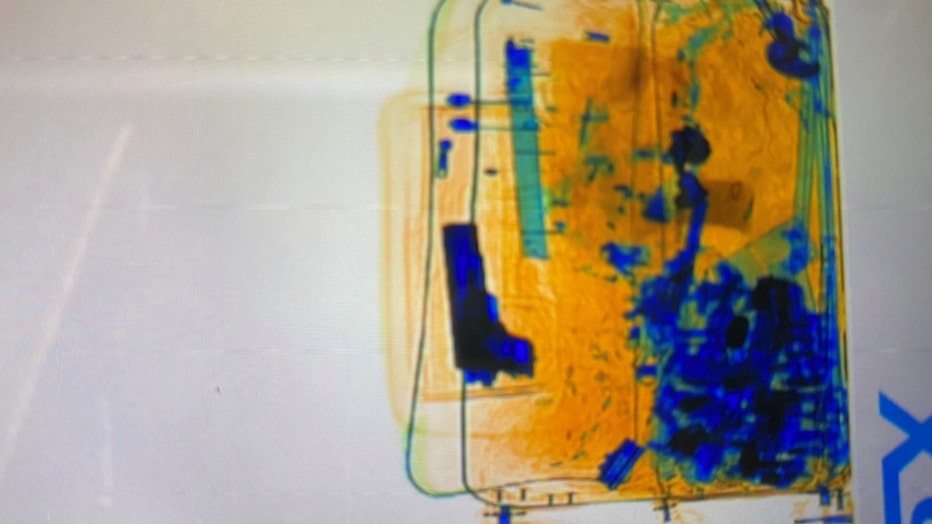 The handgun is visible in the woman's luggage in an airport baggage scanner image. (Credit: Australian Border Force)
In the statement, ABF Enforcement and Detained Goods East Commander Justin Bathurst said that a combination of "officer skills and sophisticated detection technology helped stop a dangerous weapon from reaching the community."
"Time and time again, we have seen just how good ABF officers are at targeting and stopping illegal, and highly dangerous, goods from crossing Australia's border," Bathurst said.
Australia drastically tightened its gun laws in response to a 1996 massacre in the southern state of Tasmania. A suspect, armed with two semi-automatic assault rifles, killed 35 and wounded another 23. 
Within two weeks, the federal and state governments had agreed to standardize gun laws with a primary aim of getting rapid-fire weapons out of public hands. Some 700,000 guns were bought back and destroyed by the federal government from owners who no longer qualified to possess them.
Since the 1996 massacre, three mass gun homicides – defined as at least four dead victims – had been reported in Australia, as of 2021. The worst was in 2018 when a farmer killed six family members before turning a gun on himself in Western Australia state.
This story was reported from Cincinnati. The Associated Press contributed.