UTPD: Armed robbery suspect in custody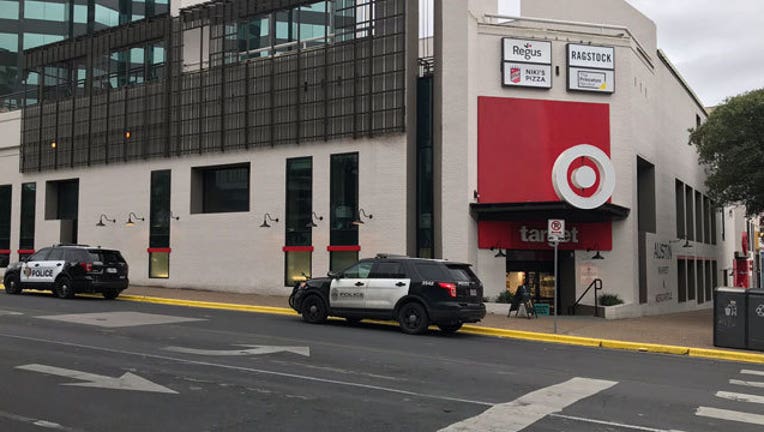 article
AUSTIN, Texas (FOX 7 Austin) - The University of Texas Police Department says an armed robbery suspect is custody after the man robbed the Target located at 2025 Guadalupe Street just before 8 a.m.
Police were had been searching for the man described as follows:
White male
Approximately 18-20 years of age
About 5'9"
Around 170 pounds
Last seen wearing a blue sweatshirt with Austin Fire Department lettering on back and black pants
Police and Target say that the man pulled out a knife and was reportedly trying to steal a soft drink.
No one was hurt and the suspect fled the scene without the drink.
UTPD tweeted out just before 9 a.m. that the suspect was in custody.