Texas State Capitol grounds vandalized after man drives vehicle onto property
AUSTIN, Texas - The Texas Department of Public Safety says a man has been arrested after driving a vehicle onto the State Capitol grounds and causing some damage.
DPS says the incident happened just before 10 p.m. on September 28 when DPS personnel noticed a white Toyota Camry driving erratically at a high rate of speed and honking the horn on the south Capitol grounds.
An arrest affidavit says DPS pursued the car and found it driving circles around a historical monument, then accelerating and colliding with another historical monument.
The driver had driven through an iron gate and caused damage near the east exit. He then drove onto a grassy area and came to a stop after striking and damaging a bollard and fixture near the south steps.
42-year-old Dries M. Bedingfield has been identified as the driver. A red vape pen with CBD residue was found in his shirt pocket as well, says the affidavit.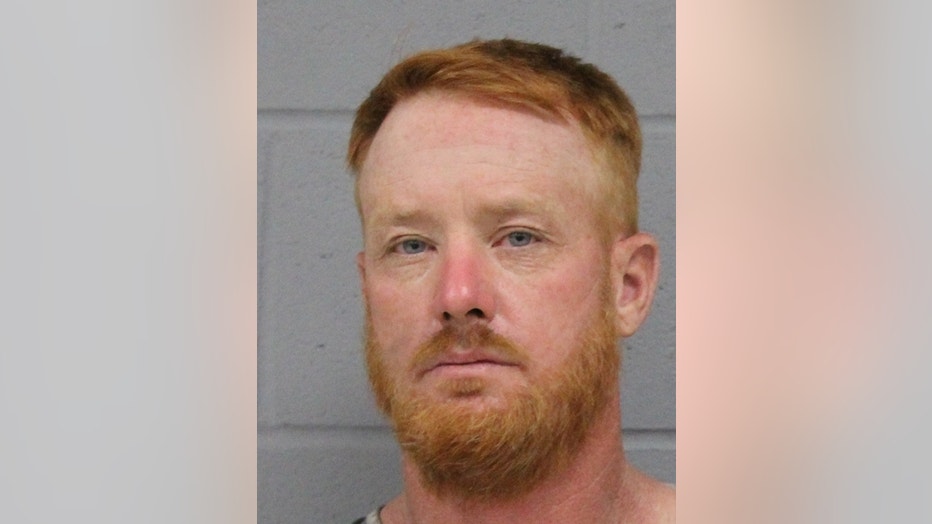 Dries Bedingfield (Texas DPS)
Bedingfield was arrested without incident and taken to the Travis County Jail. He was booked for criminal mischief and reckless driving. 
The affidavit states that the damages total about $40,000. Bail was set at $3,500 and Bedingfield has been instructed to stay away from the Capitol.
The incident is currently under investigation by the Capitol Region Criminal Investigation Division (CID).