Vatican denies report pope has small, curable brain tumor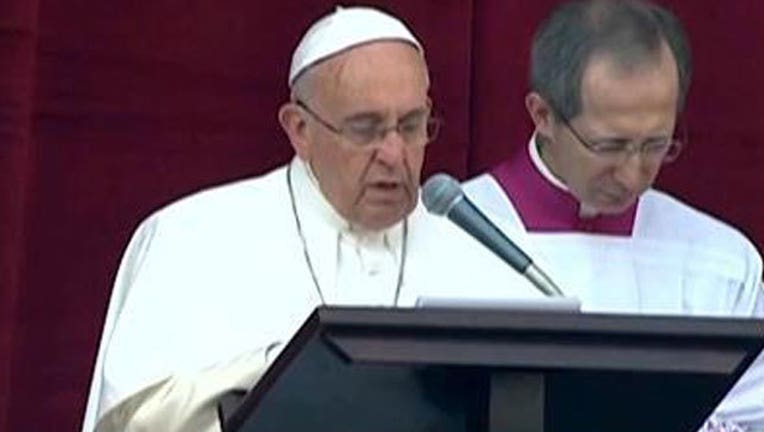 article
VATICAN CITY (AP) — The Vatican is denying as "completely unfounded" a report in an Italian newspaper that Pope Francis has a small, curable brain tumor.
The Vatican spokesman, the Rev. Federico Lombardi, said the report Wednesday in the National Daily was "completely unfounded and seriously irresponsible and not worthy of attention."
Citing unnamed nursing sources, the National Daily said the 78-year-old pope had traveled by helicopter to the San Rossore di Barbaricina clinic near Pisa in recent months to see a Japanese brain cancer specialist, Dr. Takanori Fukishima. The newspaper said the doctor determined that the small dark spot on Francis' brain could be treated without surgery.
Lombardi told The Associated Press the pope never traveled by helicopter to Tuscany and repeated that "all of it is unfounded." He didn't respond to a question about whether Fukushima had examined Francis anywhere.
The ANSA news agency, citing unnamed sources in Pisa, subsequently reported that Fukushima had traveled to the Vatican in January and Francis' diagnosis had been made at the time.
The newspaper's editor, Andrea Cangini, said it stood by its story. Subsequent versions of the report said Fukushima had travelled to the Vatican by helicopter and was seen returning to the Pisa clinic in the Vatican's chopper.
The hospital's director did not respond immediately to a request for comment.
Cangini said the paper had deliberated a long time before publishing the news. The publication, however, comes at a delicate time for Francis, in the final days of his hotly contested synod on the family, which has shown a split among conservative and liberal bishops over how to convey the church's teachings on marriage, sex, homosexuality and other issues.
Several conservative bishops and cardinals have complained that the synod is creating confusion and "anxiety" about the church's teachings.