VIDEO: Elon students surprise woman with trip to 'The Happiest Place on Earth'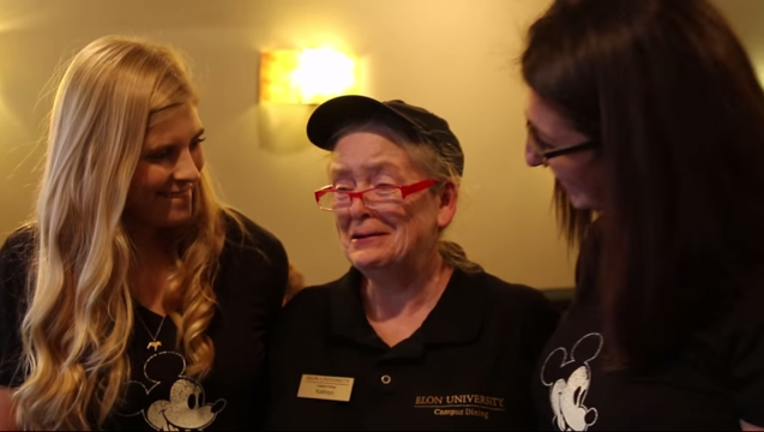 article
Two Elon University students surprised an on campus coffee Shop employee with the trip of a lifetime.

In the video posted by Elon Local News the two students guide Kathryn into a room where they have a sign revealing her surprise.

"We want to thank you for all that you do, you and your family are going to Disney World," Taylor Zisholtz said.


Kathryn responded with tears of joy and asked how. The two girls told her all of the Elon community came together and raised the money. The girls created a GoFundMe page in September and raised almost $7,000 for the trip.

"We just wanted to thank you for all that you did," Lucy Smith-Williams said. Kathryn continued to cry and hug the girls.

The girls also gave Kathryn Disney gear donated from students for her and her family. Kathryn said she couldn't wait to see her grandson's eyes when he sees Mickey.  

The video has gone viral on YouTube with 6,636 views.