Video of Rottweiler mourning the loss of his brother goes viral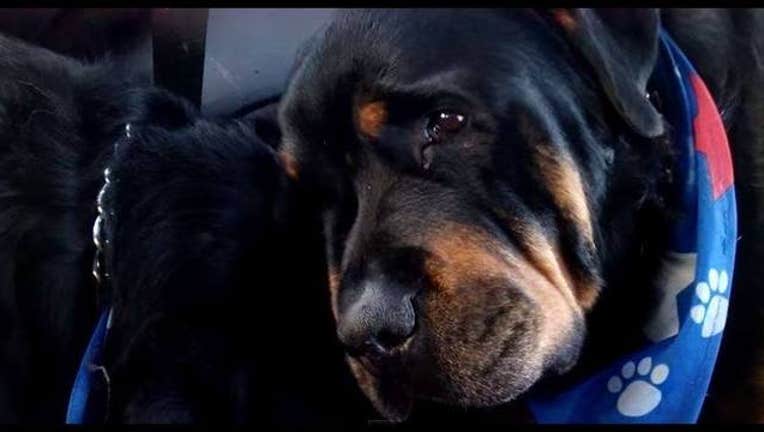 article
The message behind this emotional video: animals have feelings too.
The video shared on YouTube by user brettvett1 shows one dog's reaction to finding out his twin brother had passed during the night.
Brutus, does not want to leave his brother Hanks side even after he's passed away. Brutus stays close, and lays his head on top of Hank's.
The look in his eyes tells you everything you need to know about how Brutus feels without his lifelong friend.
The YouTube description explains how the dog was crying, and the poster asked viewers to share the video to show that animals feel love and pain just like people.
Brettvett1 included the following message with the video:
"I'm so sorry you guys...I wasn't strong enough and had a breakdown in front of the dogs. Hank was right by my side with his Therapy Dog service and grieved with me as I was so upset. He looked so sad. I noticed Hank never came out of his grievance and stopped eating. He was still drinking and nibbling on food so I thought he was okay. A week later Brutus and I awoke to his peaceful body next to us as he passed in the night in his sleep. This is about 30 minutes after we woke up and were missing our baby. I normally don't video record my real life catastrophes or share but decided I needed to send a message to the world and show how much pain my dog was in as he loved his Twin so much."