Video released of suspects after Austin City Hall vandalized
AUSTIN, Texas - The Austin Police Department has released surveillance video of three suspects believed to be involved with the vandalism at Austin City Hall. The surveillance video shows three males walking towards Austin City Hall. 
RELATED: Austin City Hall vandalized with paint, spraypainted messages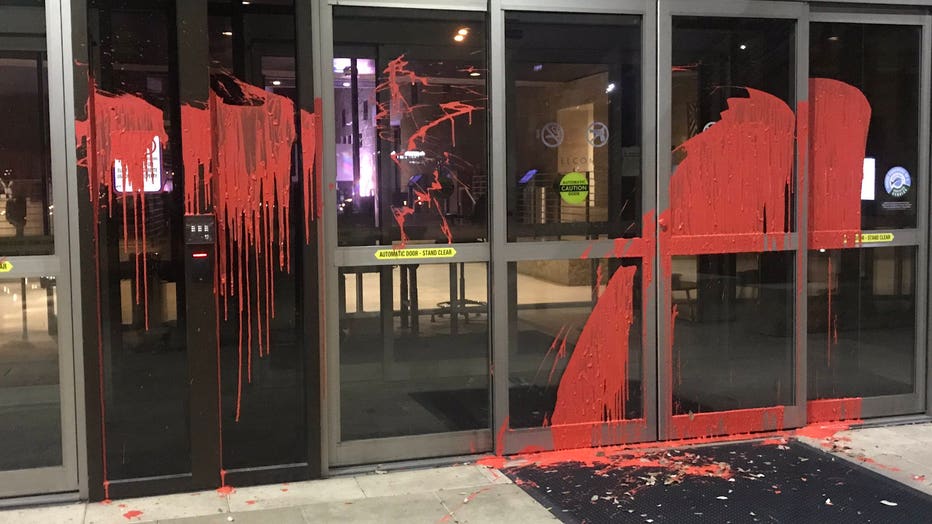 Red paint was splashed on the front doors of city hall and messages had been spraypainted along the ramp and on the outside steps.
On the side by the ramp the words "May 1 International Workers Day" was spray-painted along with the hammer and sickle.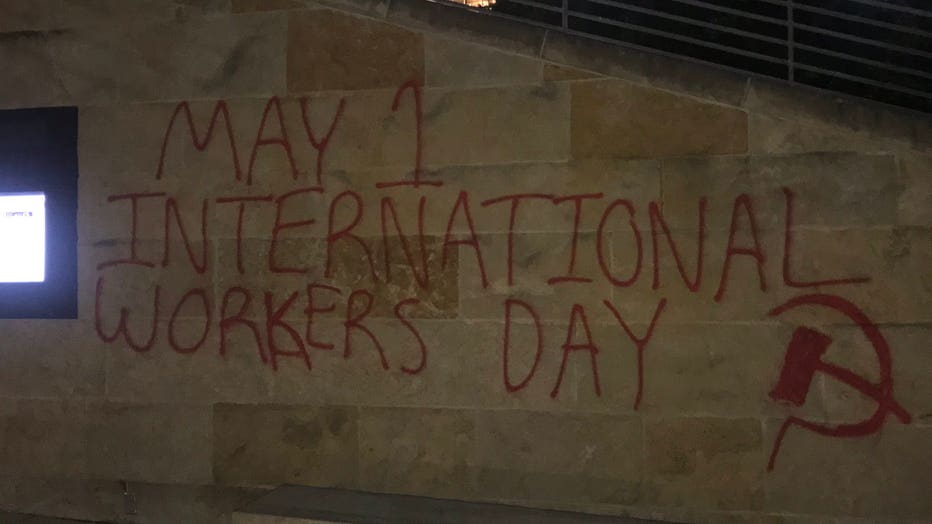 APD released a second longer video of the suspects.
Anyone with information is asked to contact the Region 1 detectives with the Austin Police Department at 512-974-8519.