Volunteers needed for Harvey Huber search in Georgetown
GEORGETOWN, Texas - The search continues for a missing man in Georgetown. Harvey Huber was last seen Tuesday night at his business near the Georgetown high school.
Now, Texas EquuSearch, the nonprofit search and recovery team, is helping to locate him. On ATVs and on foot a search for Huber took place on Friday. "The more people that see his face the better chance you have of someone saying hey I saw that guy and that's what we are looking for."
It was a long Friday as people combed through the area. "I know he was dressed in blue jeans, black t-shirt, and a black cap," said David White, a co-director for EquuSearch. White said they were asked by Huber's family to assist. "We have like a 3 to 4-hour radius out of Houston that we cover we've been to Auburn Alabama so it depends on the case and the family," said White.
More than 30 volunteers spent Friday combing through a mile radius of where he was last seen looking for any clues. "All the roads that lead in and out of here route to Bartlett, few miles in each direction on each highway that leads out of here," said White.
Huber's Auto Repair shop is located right by Georgetown High School.
"We look for wooded areas, bridges anywhere he could have gone into or under," said White.
Unfortunately, their efforts to locate Huber were unsuccessful Friday. White said they plan to pick up again this weekend and are hoping for more volunteers. "Dress for brushy conditions, insect repellents, wear heavy boots preferably a walking stick for going up and down creek banks and plenty of water and snacks," said White.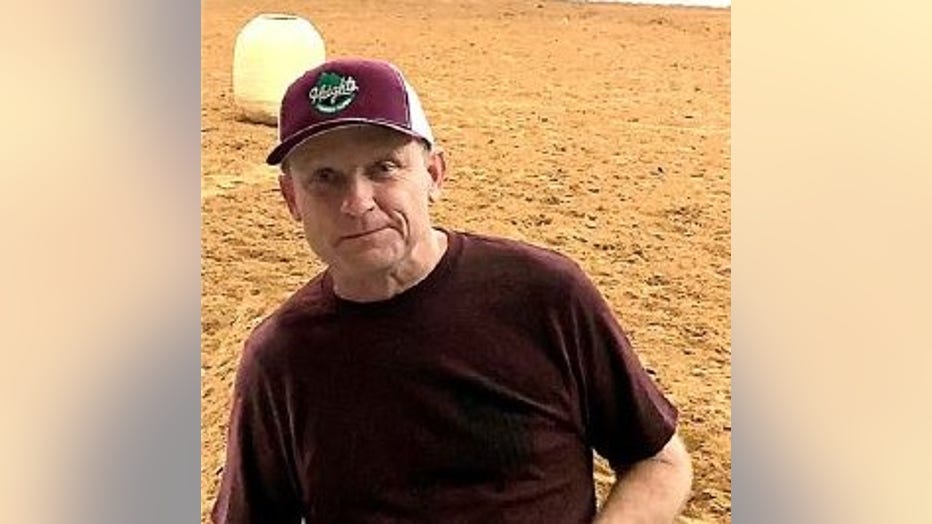 Harvey Huber (Georgetown Police Department)
RELATED: Georgetown police looking for missing man
White said they've also been working closely with Georgetown PD.
"We're trying to figure out where they have searched already, where they haven't searched," said White.
According to Georgetown police, there will be a community search effort tomorrow morning at 9 am. Those interested are encouraged to meet at the Georgetown ISD athletics field located at 2275 N. Austin Ave Georgetown Texas, right next to Georgetown High School.