Voter registration deadline for May elections is April 9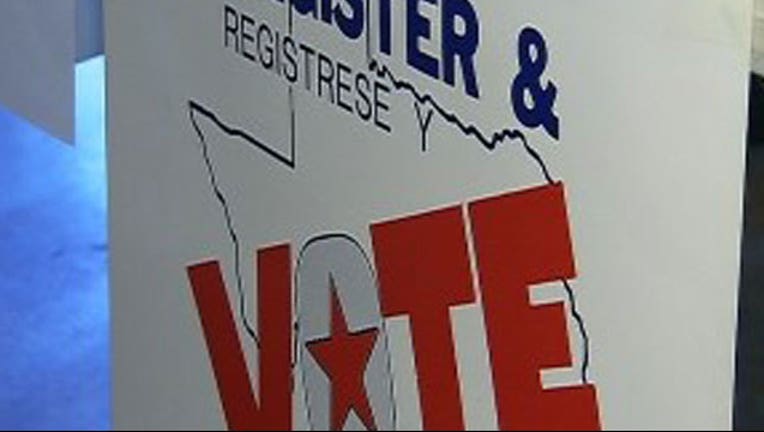 article
AUSTIN, Texas - Officials are reminding people that you must be registered or file a change of address by April 9 to vote in the upcoming Joint General and Special Election. The election is scheduled from 7 a.m. to 7 p.m. Saturday, May 9 but early voting begins April 27.
If you're unsure of your voter registration status, you can check it online here.
A voter registration application and additional information are available online here. If mailed, the application must be postmarked no later than April 9.
You can also register at any of the five Travis County Tax Office locations. Business hours, maps and directions to tax office locations can be found here.
If you moved within Travis County since the last time you voted, you can update your address online using the Voter Name and Address Change application, which you can get here.
Here are the scheduled and contact info for the May 9 elections.
CITY ELECTIONS
Cedar Park: (512) 401-5002
Elgin: (512) 581-7160
Elgin Ward 2: (512) 581-7160
Lago Vista: (512) 267-1155
Lakeway: (512) 261-6090
Leander: (512) 259-1178
Manor: (512) 272-5555
West Lake Hills: (512) 327-3628
SCHOOL DISTRICT ELECTIONS
Eanes ISD: (512) 732-9000
Elgin ISD District 6: (512) 581-7160
Johnson City ISD: (830) 868-7410
TRAVIS COUNTY ELECTIONS
Travis County Water Control Improvement District-Point Venture: (512) 267-1641

Travis County Water Control Improvement District No.10: (512) 327-2230

Travis County Emergency Services District No.10: (512) 263-7390
MUNICIPAL UTILITY DISTRICT ELECTION
Lakeside Municipal Utility District No. 5: (512) 251-1920