Where are mortgage rates headed amid easing inflation? Experts weigh in
Inflation in the United States slowed last month suggesting that the Federal Reserve's interest rate hikes are continuing to cool consumer price spikes.
Tuesday's new report from the Labor Department showed that prices either fell or rose more slowly across a broad range of goods including housing.
The costs of apartment rents and overall housing slowed in October with rents rising just 0.3% from September to October, half the pace of the previous month.
NAR Chief Economist Lawrence Yun chimed in Tuesday regarding the latest Consumer Price Index (CPI) and inflation data.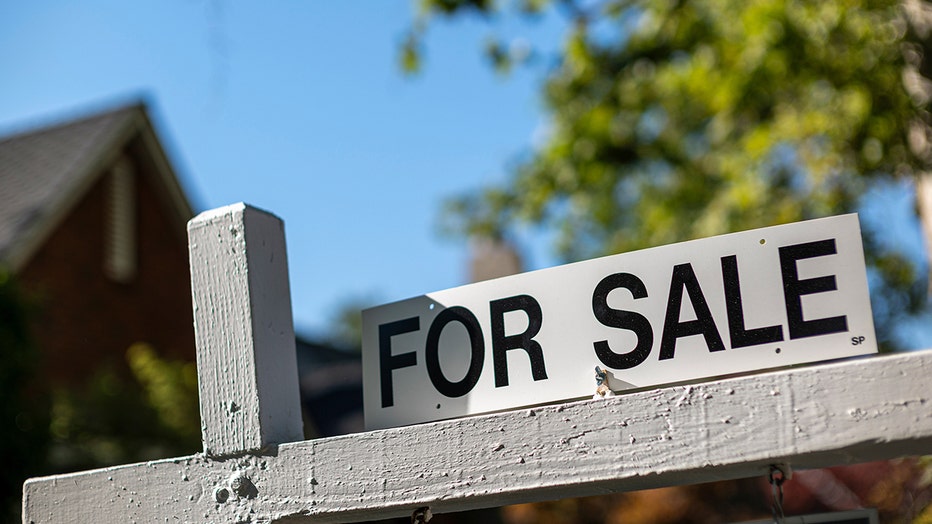 A "For Sale" sign in Sacramento, California, US, on Monday, July 3, 2023. (Credit: David Paul Morris/Bloomberg via Getty Images)
"Mortgage rates are plunging with the news of inflation calming," Yun said in a statement, adding, "The interest rate rises should be over, and the Fed will have to consider cutting interest rates seriously. In the meantime, the bond market is reacting as if the Fed will be cutting interest rates next year. Mortgage rates look to head towards 7% in a few months and into the 6% range by the spring of 2024."
RELATED: US consumer inflation eased in October, driven by cheaper gas, cars and airfares
The current national average, 30-year fixed mortgage rate sits at 7.88%.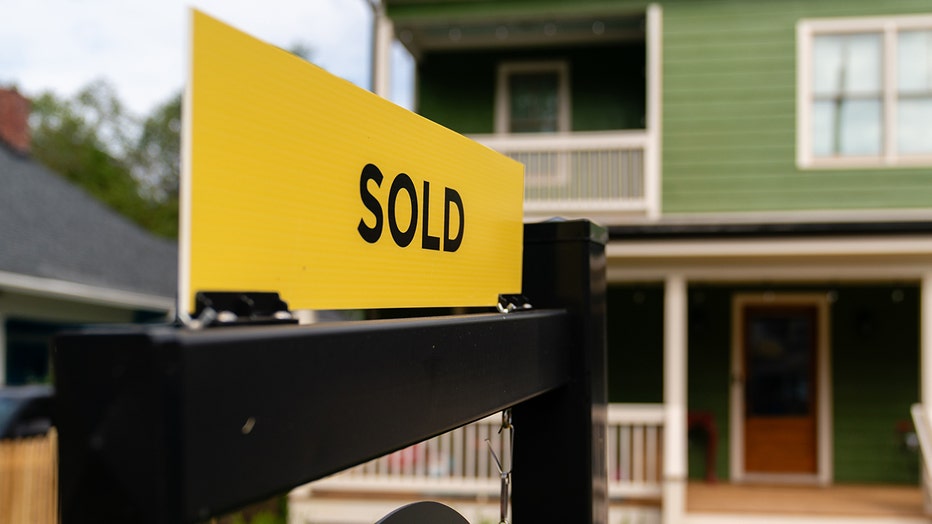 A sign outside a home for sale in Atlanta, Georgia, US, on Wednesday, Sept. 6, 2023. (Credit: Elijah Nouvelage/Bloomberg via Getty Images)
The Fed's previous rate hikes have increased the costs of mortgages, auto loans, credit cards, and many forms of business borrowing, part of a concerted drive to slow growth and cool inflation pressures. 
"Things are proceeding in a way that is very consistent with what (the Fed) would want to see," Eric Winograd, chief economist at AB Global, an asset management firm, told the Associated Press. "They look like they are on course to generate a soft landing. There's no guarantee that they will actually manage to accomplish it. But right now, that's the story that the data are telling."
This story was reported from Los Angeles. The Associated Press contributed.