Williamson County to let stay-at-home order expire
WILLIAMSON COUNTY, Texas - Williamson County will be letting its current stay-at-home order expire this week.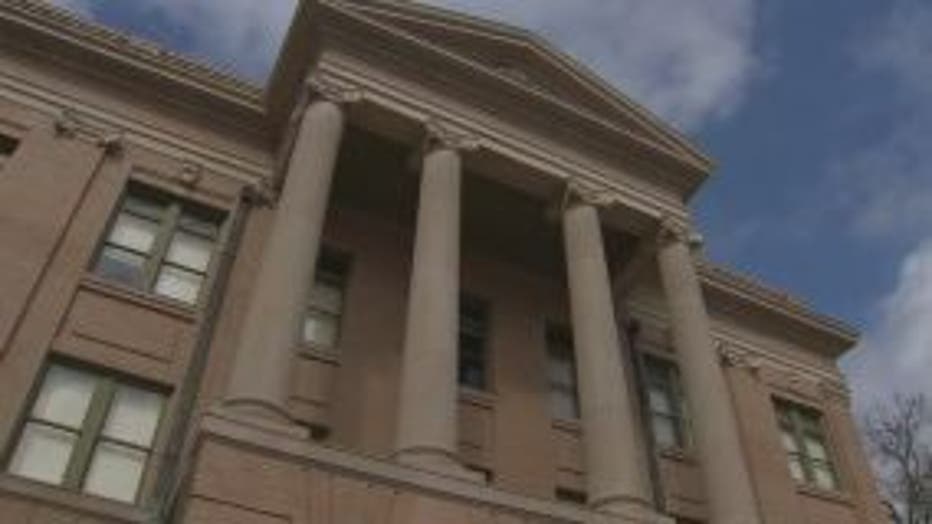 The Stay Home, Stay Safe order will expire on Thursday, April 30 at 11:59 p.m. and starting May 1, county businesses will follow Gov. Greg Abbott's executive order allowing businesses to reopen safely and strategically in phases while minimizing the spread of COVID-19.
"Governor Abbott is leading Texas in a positive direction, and the orders are reasonable and thoughtful. In the days ahead, you will see Williamson County stand strong and respond to this new direction while staying vigilant to protect the most vulnerable in our community," said Williamson County Judge Bill Gravell in a release.
RELATED: Williamson County investigating second COVID-19 cluster at another nursing home
The governor said Monday the statewide stay-at-home order that is set to expire on April 30 will be allowed to expire. The following day, on May 1, the first phase begins in which retail stores, malls, movie theaters and restaurants will be allowed to reopen but occupancy can be no more than 25 percent. All businesses will still need to adhere to social distancing practices.
The second phase could possibly begin as early as May 18 and at that point, occupancy would increase to 50 percent. The governor says the timing of the second phase will depend on two weeks of data to confirm that there have been on flareups of COVID-19 cases.
Gov. Abbott stated Monday that businesses are not required to reopen. All museums and libraries can reopen under the first phase but interactive exhibits must remain closed. Churches and places of worship are allowed to expand capacity as well.
RELATED: Williamson County opens up free COVID-19 testing as area sees spike in cases at nursing home
Abbott also announced a statewide testing and tracing program developed by DSHS to help public health officials quickly identify and test Texans who contract COVID-19 and mitigate further spread of the virus. In order to increase testing capabilities and offer more testing, Williamson County is opening several testing sites throughout the county. The first site will open April 30 and it will be led by Williamson County and Cities Health District personnel.
During the April 28 Commissioners Court meeting, an agreement with a private provider for testing sites was approved. This agreement will make it possible for more testing sites to open around the county in the coming days. Before getting tested at a Williamson County site, residents experiencing COVID-19 symptoms will have to take an online screening.
To protect those at high risk of getting COVID-19, Williamson County is working with its partner cities to continue to visit nursing homes and long-term care facilities to ensure they continue to follow CDC guidelines.
RELATED: Williamson County: 78% increase in coronavirus cases over 10-day period
Gravell echoed Abbott's sentiment and is encouraging people over the age of 65 to stay at home as much as possible. Residents should maintain an appropriate distance from any member of the household who has been out of the residence in the previous 14 days. Those who do leave the home are urged to implement social distancing and practice good hygiene, environmental cleanliness, and sanitation. 
John William Hellerstedt, M.D., DSHS Chief Medical Officer, recommends all residents continue to follow these guidelines:  
Stay home if you can
Wash hands often and for 20 seconds, or use hand sanitizer with at least 60 percent alcohol
Cover coughs and sneezes with a tissue, then throw the tissue away
Avoid touching your eyes, nose, and mouth with unwashed hands 
Disinfect surfaces, buttons, handles, doorknobs, and other places touched often
Avoid close contact with people who are sick
Williamson County residents are advised to continue practicing social distancing, avoiding crowds, and limiting physical contact. The CDC says residents use cloth face coverings in public to help slow the spread of the virus. 
Although the stay-at-home order is expiring, the county says its local disaster declaration is still in effect. Williamson County elected officials and department heads are making plans for the re-opening of county offices and information will be posted on the county website as it becomes available.  
This decision comes after county officials said they were investigating a second cluster of COVID-19 cases in a nursing home, after another nursing home was reported to have a cluster earlier this month.
CLICK HERE FOR THE LATEST INFO ON THE CORONAVIRUS OUTBREAK
FOX 7 Austin is working to keep you up to date with coronavirus, with both local and national developments. Every weekday we're live at 12 p.m. with a special show reporting the latest news, prevention tips and treatment information.
You can watch live in your FOX 7 Austin app or on the FOX 7 Austin Facebook page.
You can also get the latest COVID-19 news from around the country at coronavirusnow.com.