Witness of drunk driving mother speaks with FOX 7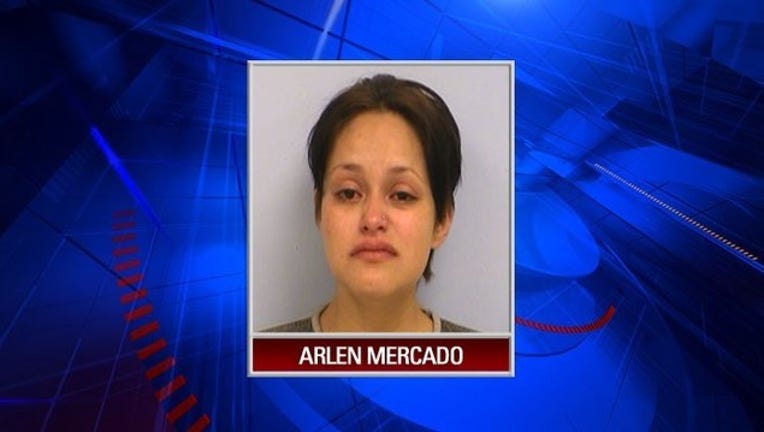 article
PFLUGERVILLE, Texas - Police say a Central Texas mother is behind bars for driving drunk, hitting a car and fleeing the scene.
This, all while her four children were in the backseat.
We went to the home of the driver that was struck.
He was out of town but his son who witnessed it all spoke with us, saying he's glad the situation wasn't worse.
14-year-old Christopher Roberts was in the car with his dad Saturday afternoon heading to a soccer game, when all of a sudden they were hit.
"It was definitely interesting because whenever you hit something, you usually look at what you hit and see what it is," says Christopher Roberts, witness.
Roberts says there was not much damage to their car but his father was concerned for the safety of others.
They followed her down the 300 block of South Heatherwilde Boulevard in Pflugerville until they got to a stoplight.
"She opened the window finally, leaned over and said 'I have kids in here.' My dad said he could smell the alcohol off her breath," says Roberts.
The Plugerville Police Department says there were four children inside, all under the age of six years old.
Arrest documents say 27-year-old Arlen Mercado was swaying and stumbling as she stood and walked.
When officers asked if she knew why she was pulled over, she said it was because she was intoxicated and admitted to drinking several 16 oz. Lone Star beers.
"Yea, there could be potential dangers because if the car would have crashed. First off, it could kill some random person," says Roberts.
All of the children were safe but police say one of the car seats was not secured properly, another child was hungry and another had a diaper so saturated it leaked through the clothing.
As for Roberts, he says he learned a very important lesson that day; never drink and drive.
"I'm glad that no one got hurt and everyone is okay," says Roberts.
Mercado is charged with driving while intoxicated and abandoning or endangering a child.
She will be required to have a portable alcohol monitoring device and cannot drive a motor vehicle while on bail.