Niagara Falls plunge: Woman, 5-year-old son fall 90 feet; police 'don't believe it was an accident'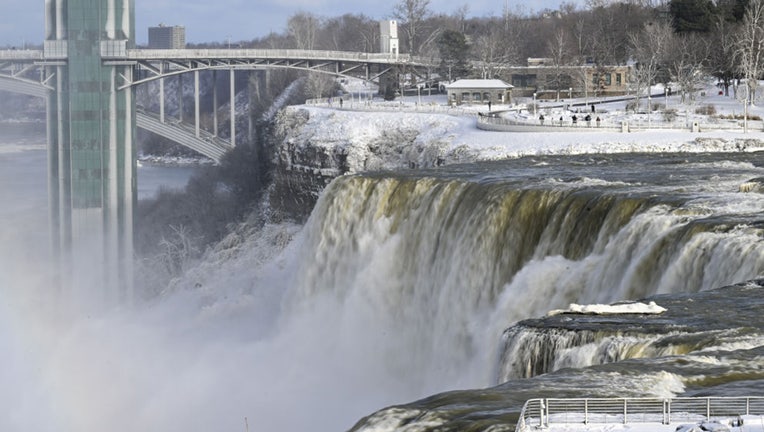 article
If you or someone you know is experiencing a mental health crisis, please contact the National Suicide Prevention Lifeline at 988.
A woman died, and her 5-year-old son miraculously survived, when the pair plummeted 90 feet from New York's famed Niagara Falls in what authorities have said does not appear to be an accident. 
The out-of-towners were visiting the state park on Monday when police received several calls around 12:30 p.m. about a woman and a boy "that had fallen into the gorge" near the Cave of the Winds elevator, New York State Parks Police Captain Chris Rola said, according to video shared online by The Buffalo News. 
The woman was pronounced dead at the scene, while "lifesaving measures" were taken for the child, who was rushed to a local hospital with a head injury. 
"The investigation is still ongoing at this time," Rola said, "but we don't believe it was an accident."
As of Tuesday, the boy was in critical condition after undergoing surgery. A spokesperson for the National Park Service did not immediately respond to Fox News Digital's request for updated information. 
The woman's husband was present at the park but was unharmed, Rola added.
Rescuers traversed over "300 feet of dangerous icy terrain" while trying to get to the victims, the New York State Park Police said Tuesday.
Police have not released the victims' names, citing the boy's young age and the active investigation. 
Investigators are interviewing several witnesses, including the child's father.