Woman greeted with HEB surprise after labor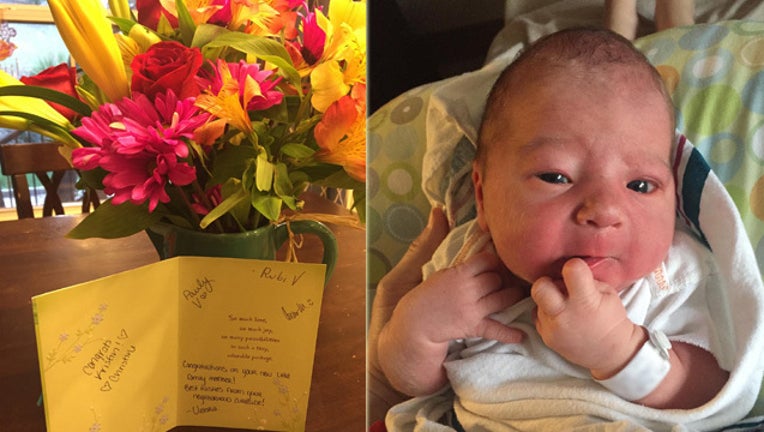 An Austin woman went into labor and realized she needed to postpone her curbside pickup from her local H-E-B on Monday. 
Kristin Hall says while in labor she was calling H-E-B, asking them to hold her groceries.
"You know it's the 3rd child when you are thinking about laundry and groceries while in labor - ha!" 
One day later, her husband went to pickup the groceries and was greeted with more than just her order. H-E-B surprised the new parents with a flower bouquet and a congratulatory card! 
"Congratulations on your new little family member," the card read. "Best wishes from your neighborhood curbside!"
Hall said she's always heard of positive stories from H-E-B.
"We love HEB and have heard stories of their good deeds over the years - now we have one of our own," she said. 
Congratulations on your new bundle of joy! And well done, H-E-B!