Possible victim of serial killer Henry Lee Lucas identified in 1979 Texas cold case
BASTROP COUNTY, Texas - The Bastrop County Sheriff's Office identified a woman in a 1979 cold case. 
The woman was identified as 22-year-old Kathy Ann Smith and BCSO is considering serial killer Henry Lee Lucas to be responsible for her death, and says it is not looking for any other suspects.
Smith's body was found in June 1979 on US 290 east of Elgin and at the time her cause of death couldn't be determined because of advanced decomposition. It's estimated she died four to six weeks before her body was discovered.
Smith was from Houston and was adopted. She also has a daughter.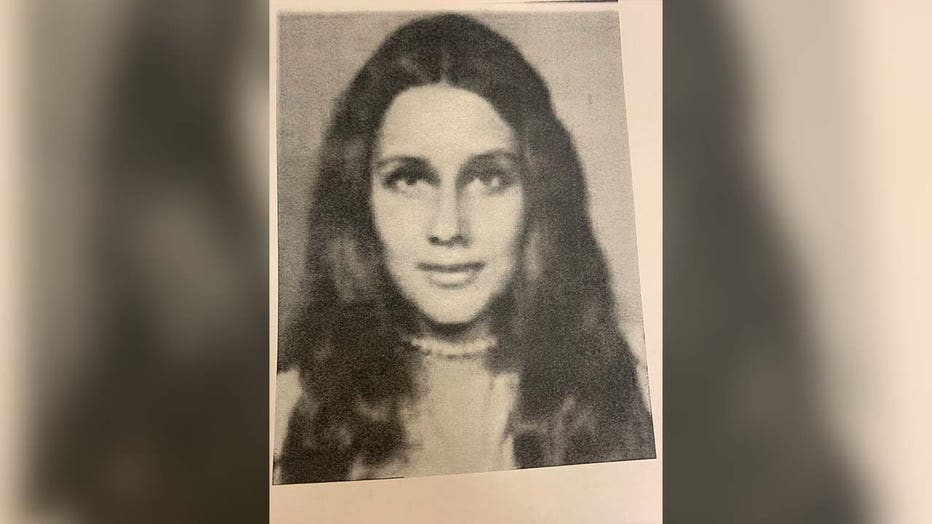 Kathy Ann Smith was killed in 1979. Her case went cold. Photo courtesy: Bastrop County Sheriff's Office
Smith's case was reopened in May 2019 after a documentary filmmaker contacted the Sheriff's Office about a possible connection with serial killer Henry Lee Lucas, who had confessed in 1984 to killing her, says DNASolves, which is part of Othram. Lucas died in prison in 2001. 
According to the AP, Lucas had 13 murder convictions and was sentenced to at least 10 life terms, then was sentenced to death in Texas for the murder of a hitchhiker. His death sentence was commuted to life in prison by then-Gov. George W. Bush.
"During the time Henry Lee Lucas was being investigated, one of his techniques was to find someone walking down the side of the highway and run into them, and disable them, so he could they sexually attack them," Bastrop County Sheriff Maurice Cook said. "There was a connection in Austin between the Salvation Army, and Henry Lee Lucas was there at the same time that Ms. Smith was there."
Despite this development, deputies say the case is never really closed, and they'd never rule out the possibility of more information coming in. 
"There's a family that can rest in peace, and there's an individual who's not an indigent person in a grave, and that's a beautiful thing," Bastrop County District Attorney Bryan Goertz said.
"Several of the family members I spoke with were relieved to find out where she's been and to find out where she currently is," investigator James Miller said.
BCSO says both Smith's adoptive and biological families have been notified. They want to be anonymous but are planning on getting a headstone for her. 
Smith's remains were exhumed in 2019 to test for DNA with newer technology, but no matches were found at that time, says DNASolves. Her body was exhumed again in September 2022 when BCSO partnered with Othram to try more advanced DNA testing methods and to rule out the possibility her death was linked to Lucas.
"This identification was slow because we had to get court permission to even know who the adopted family, if you're adopted, that's all protected," Cook said.
Othram says its scientists used forensic-grade genome sequencing to develop a comprehensive DNA profile for Smith, and in January, the company's in-house genetic genealogy team conducted a forensic genetic genealogy search.
They used crowdfunding, BCSO partly contributed using seized money from other crimes.
In April, the team uncovered investigative leads that they then passed onto BCSO, which was able to complete a family tree and confirm Smith's identity, says Othram.
The investigating into her death is ongoing. Anyone with information regarding Smith's case is asked to call the Bastrop County Sheriff's Office at 512-549-5100 and reference case #79-06-000688.