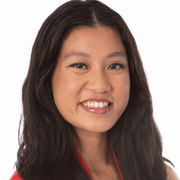 Angela Shen joined FOX 7 as a reporter in March 2022.
Before coming to FOX 7, Angela was a reporter at KFOR-TV in Oklahoma City, Oklahoma. Prior to that, she was a reporter/MMJ at KVRR-TV in Fargo, North Dakota.
She is from Albuquerque, NM, and she graduated from the University of New Mexico with a degree in mass communication/journalism in 2017. She also had the opportunity to intern in Washington, DC with Talk Media News, covering politics from the U.S. Capitol.
Angela likes exploring new places, trying new foods, and yoga.
You can send her story ideas at angela.shen@fox.com and follow her on Facebook and Twitter.
The latest from Angela Shen