Woman runs down estranged husband, 2 others outside court, jumps to her death off California bridge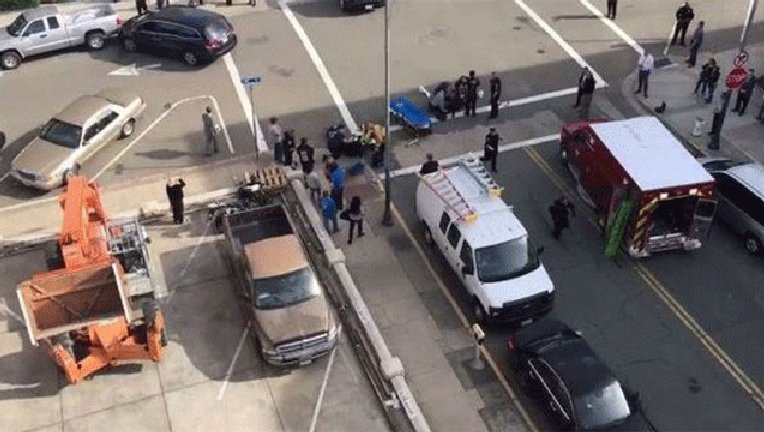 article
A woman who deliberately ran over three pedestrians, including her estranged husband, outside a family court on Monday jumped to her death from a bridge in the San Francisco Bay Area a short time later, according to police.
Martinez Police Cmdr. Eric Ghislett told the East Bay Times that several people saw the woman speed up and hit three people outside the courthouse in Martinez.
After driving into the three victims, the woman then stopped her car and reversed into one of the three before speeding away, police said.
About 20 minutes later, police received a report that a woman had jumped from the bridge, about 2.5 miles away, and investigators told KTVU they believe she was the same woman who drove into the three pedestrians.
Read more on FOX NEWS.