Wounded Warriors Project celebrates 2 decades of service for veterans, military
The Wounded Warriors Project (WWP) celebrates two decades of supporting veterans and their families in the United States on Friday, commemorating years of providing care to service members by way of physical health and wellness services, community support and much more. 
Since its inception in 2003, the Wounded Warriors Project started off providing comfort and support for wounded service members from Iraq and Afghanistan with backpacks filled with personal care items, according to the WWP website. 
The organization has since evolved and now provides a plethora of services for veterans and their families including, but not limited to, mental health services, financial education, benefits and family support services. 
"As I reflect on the 20 years of what this organization has done for many veterans, including myself, it's just so remarkable," Wil Williamson, vice president of connections for WWP, told LiveNOW from FOX.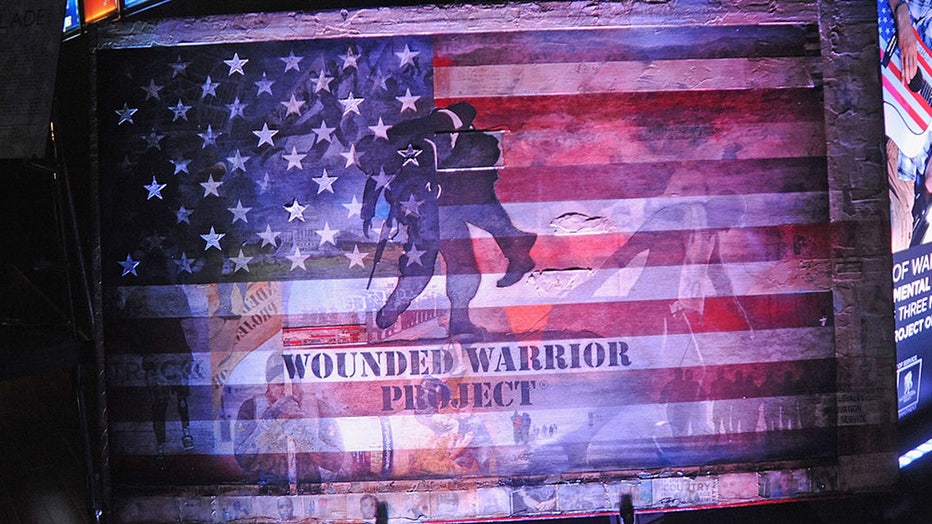 FILE - Atmosphere for the Wounded Warrior Project Carry Foward Awards Arrivals at Club Nokia on Oct. 10, 2013 in Los Angeles, California. (Bobby Bank/WireImage)
"I've traveled throughout the country, everything from Nashville, all the way to New York City where I am currently, and even at our headquarters in Jacksonville, just really commemorating such a meaningful experience for what we do for our warriors, family support members and caregivers," Williamson continued. 
"It's about that promise. It's that promise where we meet that commitment to meet warriors' bedside whether they are wounded, injured or ill. To make sure that we're going to always honor that promise and that commitment, especially as we see our veterans and our warriors continuously age," Williamson said. 
WWP also prides itself on providing care for mental health, or invisible wounds, for service members and their families. 
From interactive programs, rehabilitative retreats and other professional services, WWP has provided personal care for those veterans dealing with mental health issues. 
"I know for me, when I transitioned from the Marine Corps., there were days that I didn't really feel like doing much. There were days that I didn't have that comradery, I didn't have that 'buddy check' from my buddies, and there's so much work that we are doing now to eradicate that social isolation," Williamson said. 
Ahead of Veterans Day, which falls on Nov. 11, Williamson encouraged Americans, whether or not they know a veteran personally, to celebrate what service members have done for the U.S.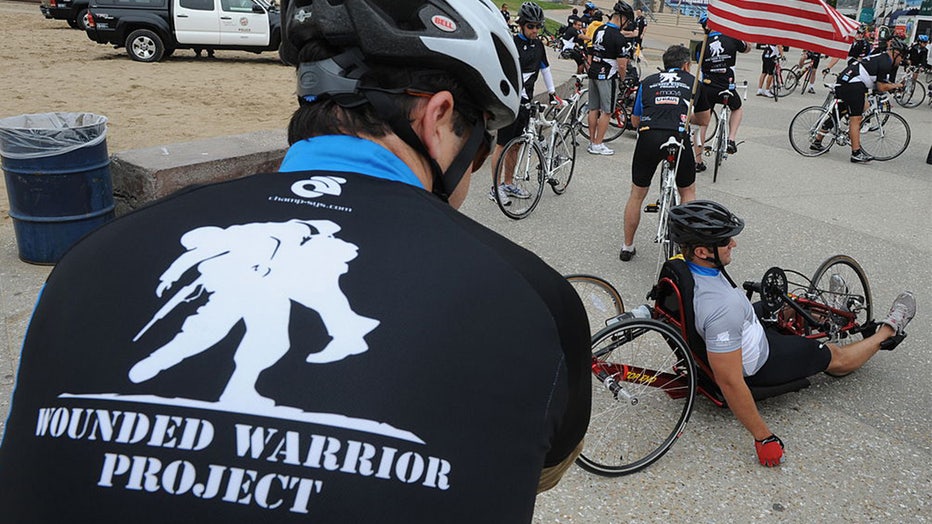 FILE - War veterans get ready to start their 12 mile loop ride as they prepare to kick off their 3 day "Wounded Warrior Project Soldier Ride" to San Diego at Santa Monica Pier in Los Angeles on May 19, 2010.  (MARK RALSTON/AFP via Getty Images)
"These women and men that have worn their uniform have given up so much in the defense of our nation and we must support them when they're reintegrated back into our society," Williamson said. 
"When you think about the military community, it's really a microcosm of the American experience. Again, these women and men have raised that right hand to support and defend the Constitution of the United States against all enemies, foreign and domestic, we should certainly celebrate that experience when they return home," he added.  
RELATED: Veterans Day: How you can help our homeless military men and women
Ways to celebrate Veterans Day 2023
Many areas of the country have Veterans Day parades or military events that people can attend, and many retailers offer deals that veterans can take advantage of on Nov. 11. 
National Park Service sites – many of which are even battlefields, military parks and historic sites – are free to veterans on Veterans Day, according to the NPS website. 
Military.com recommends that people who want to honor veterans can donate to an organization that helps veterans, write a letter or postcard to a veteran they know or visit a VA hospital. 
Well-known veterans' charities that have gained widespread recognition for their dedication and commitment include the Disabled American Veterans (DAV), the Wounded Warrior Project and the Fisher House Foundation.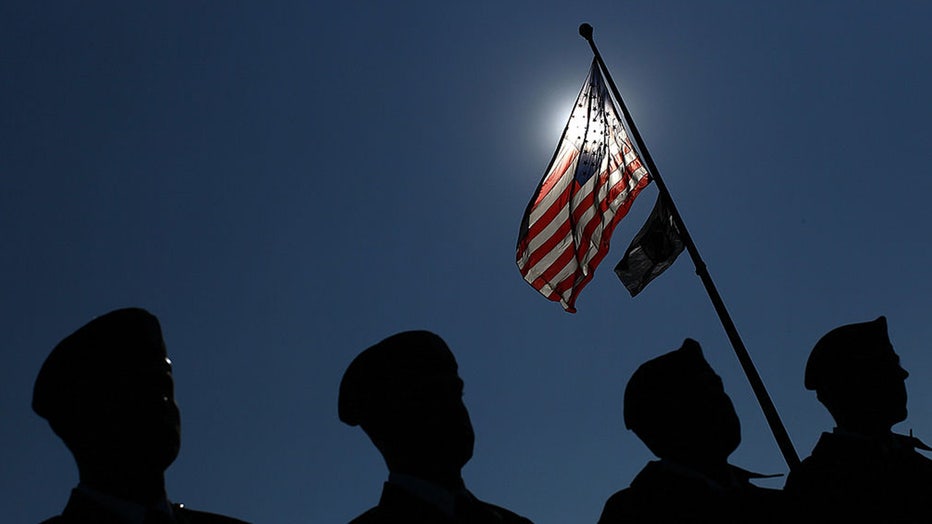 FILE - Soldiers from Ft. Lee, Virginia help mark Veterans Day ceremonies at the World War II Memorial Nov.11, 2011 in Washington, DC. (Win McNamee/Getty Images)
RELATED: Veterans Day free meals and deals being offered this year 
As a tribute on Veterans Day, it is a common practice for many to lower the flag to half-staff until noon, symbolizing a solemn mourning for those who have made the ultimate sacrifice in service to their country. 
Post-noon, the flag is ceremoniously raised to full staff, serving as a powerful symbol of the nation's unwavering commitment to carry forward and uphold the enduring principles of liberty and freedom. 
The celebration of Veterans Day can take on many forms, ranging from participating in parades and ceremonies to engaging in volunteer work, supporting veterans' charities and enhancing our knowledge, along with our communities, about the profound sacrifices made by our veterans. 
In expressing our appreciation, we ensure that our heroes feel not only respected but also valued and genuinely appreciated for their unwavering dedication to preserving the freedoms we hold dear. 
FOX News contributed to this report. This story was reported from Los Angeles.