YMCA of Central Texas receives $1 million donation from Sports Clips founder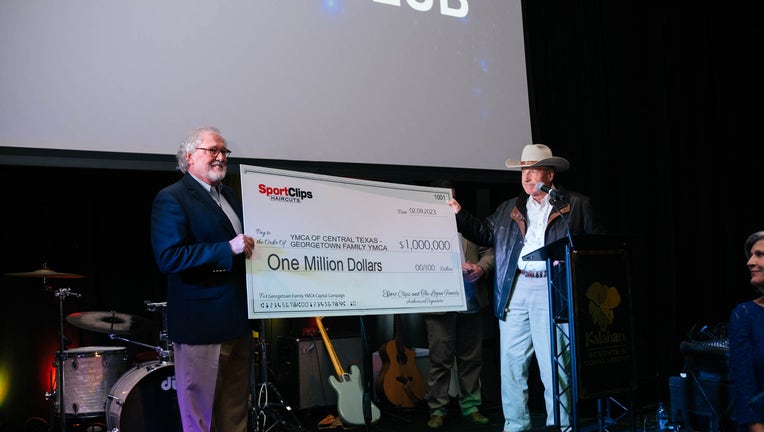 article
GEORGETOWN, Texas - The YMCA of Central Texas received a $1 million donation from Gordan Logan, the founder and chairman of Sports Clips Haircuts.
The donation will propel endeavors to build a full-facility YMCA on the west side of Georgetown.
"Giving back to our community and our neighbors has always been a priority for my family," Logan said in the press release. "The YMCA in Georgetown makes a positive influence on the lives of so many children, adults and seniors across Central Texas. I am honored to know this contribution will allow the YMCA of Central Texas to expand its capabilities and capacity to impact more lives across the region."
According to the release, Logan and his family are longtime supporters of the YMCA and the Georgetown community, having previously contributed to other local organizations including the Boys & Girls Club of Georgetown and Williamson County Children's Advocacy Center.
Fundraising efforts have raised more than $2.5 million locally which, combined with an $8 million commitment from the YMCA of Central Texas, will fund the Phase 1 portion of the new YMCA facility in Georgetown.
Phase 1 construction is planned to commence in early 2024.