Young local blogger is helping others find their passion for reading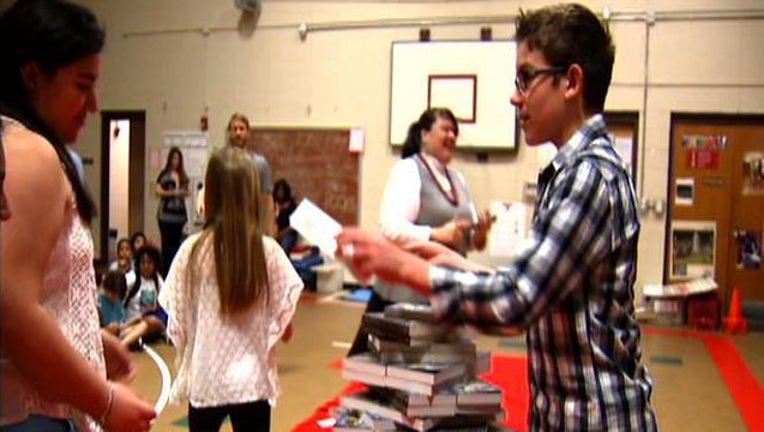 article
An Austin kid is doing his part to try and get other kids to read.
He's starting an initiative called "Hooked by Books."
Xander Christou says his love of books began when he moved to Austin and discovered Book People.
He's a blogger, a member of the Teen Pres Corps, and does live blogging for the Texas Teen Book Festival.
Xander also raised money last year to attend the Book Expo American in New York.
While fundraising to go back to the expo this year he decided to spread literacy by starting "Hooked on Books."
He wants to partner with publishers
"He went around the bus and asked a couple of kids 'do you like reading? Do you like reading?' And most of them said 'no.' So that got me thinking I want kids to see reading as fun and something they can do in their free time. Not just for school uh reading, but something they can find entertainment in," he said.