Zoo offers unique Valentine's Day gift idea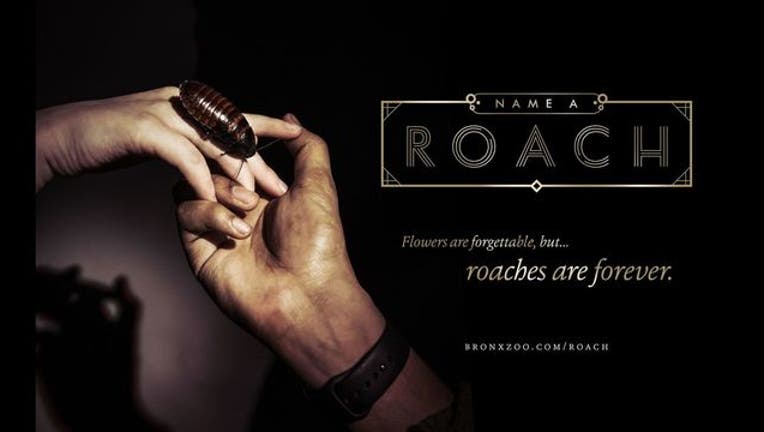 article
BRONX, NY (FOX 11) - Now that February is here, we are all bombarded with commercials for Valentine's Day gifts from jewelry to candy.
But the Bronx Zoo is advertising something a little more unique: a roach!
The zoo in New York City is offering its 'Name a Roach' deal again this year, telling people to "give the one gift sure to take their breath away."
For $15 you can send a certificate to that special someone to prove that you named a roach for him/her.
Or you can opt for The Works package that includes the name certificate along with a roach pin, socks and chocolates for $75.
The zoo's promotion started in 2011 and since then thousands of people have named a Madagascar hissing cockroach at the Bronx Zoo after their favorite loved one, "ex," or mother-in-law. Previous names chosen have been inspired by politics, music, movies, and more. 
"Roses wither, chocolates melt but roaches are forever. Nothing lasts longer than a roach, so it could be sent as a symbolic gesture about how long your love will last or exactly the opposite.  Some might say that love is like a roach – elusive, resilient, and sometimes very scary,"  said John F. Calvelli, WCS Executive Vice President of Public Affairs.