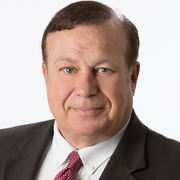 Rudy Koski has been with FOX 7 Austin since 2008.
A graduate of the University of Mississippi, Rudy began his career on the radio at WWEE-AM where he hosted a two-hour cooking show. The Germantown, TN, native worked at various stations around the Southeast; WAPT in Jackson, MS, WCOV in Montgomery, AL, WHNT and WAFF, both in Huntsville AL, and WMC in Memphis, TN.
Prior to joining FOX 7, Rudy was a reporter with KVUE.
For his hard work and dedication, Rudy has been recognized with two RTNDA Edward R Murrow Awards and two AP Awards, one for Best Investigation and the other for Best Spot News.
The latest from Rudy Koski