Astros vs Twins: Game 1 of ALDS kicks off Oct. 7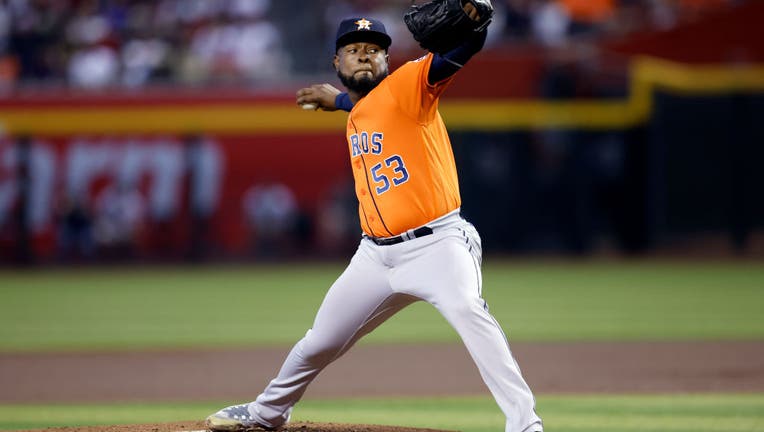 article
AUSTIN, Texas - Game One of the ALDS with the Houston Astros and Minnesota Twins kicks off Saturday, Oct. 7 at 3:45 p.m.
FOX 7 Austin's Dennis De La Pena caught up with FOX 9's Jim Rich in Minneapolis to discuss what to expect.
Dennis De La Pena: Jim. I know your twins just earned their first playoff series win in nearly two decades, but are they a legitimate threat to beat the mighty Astros in the best of five?
Jim Rich: I think they are just because of the fact the last time the Astros and the Twins met, remember in the COVID year. Twins didn't have the pitching they have now. This is the deepest pitching staff the twins have had really since 1991 when they won it all with Jack Morris and company. But you look at Pablo Lopez, Sonny Gray, they are as good a12 punch as the twins had since Maurice was here on this team. So I think that pitching and their strong bullpen can keep them in this series.
Dennis De La Pena: Yeah, I love that celebration video we were watching. And the good news for you guys, the Astros actually have a home field disadvantage, three games under 500 at Minute Maid. It's the weirdest thing. We know Carlos Correa is going to be comfy and H-Town kind of sets up well for you, right?
Jim Rich: It does. You know, and we also have Dallas Kiko now here as well. He knows a lot about the inner workings of the Astros. But really, Korea has given this team a whole different knowledge of baseball. Those plays he pulled off in the series where he threw home and got pressured at the plate and then talked Sonny Gray into doing the pick off pickoff move to get Guerrero. Those are guys that are thinking the game, and that's something that you can't teach players. And Korea, as you guys well know, has that baseball intellect.
Dennis De La Pena: No doubt he was fun to cover. You know Astros, they're the reigning World Series champs. They've been two for the last six fall classics, winning a couple of them. Surely Twain fans won't come in and remind them of all sign stealing trash can bragging stuff from the past. Right? You guys are too classy for that. 
Jim Rich: Yeah, probably not. Probably not. And you know what? Wherever they hit the garbage cans corral know where they are. So it'll be very tough for the Astros to try to pull that stunt off again in this series.
Dennis De La Pena: Oh, I love it if it is a big hit. But if we were to make a wager on this, we always have the Texas barbecue. We could ship your way if the twins end up winning. What do you guys sound like? If the twins lose, though, what do you guys send us?
Jim Rich: Well, we would send you a juicy Lucy. Those are a hamburger with cheese melted in the middle. So you got two patties and then just globs of cheese in the middle. So you dig a bite, and it's scalding hot, and it burns your mouth. That's. That's what we have up here.
Dennis De La Pena: I've already eaten dinner, but that's making me hungry. Jim. I like the way you guys roll it there. I love it.