Big 12 asks Baylor for 'full accounting' of investigation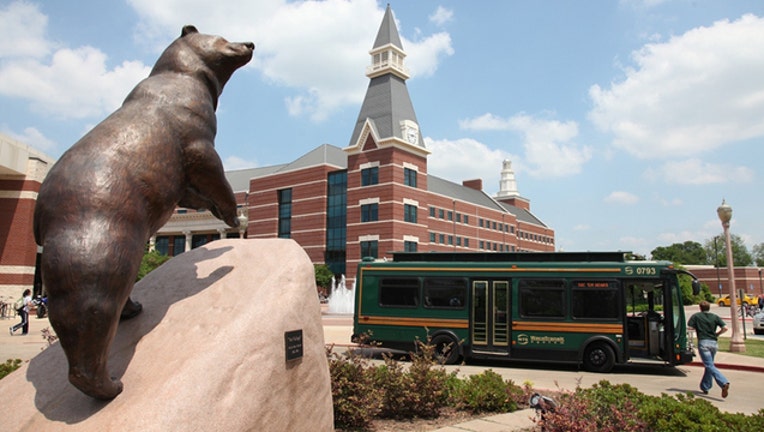 article
The Big 12 is asking Baylor for a full accounting of the investigation into how sexual assault allegations were handled at the school, including information that has not been released publicly.
The conference released a statement Wednesday saying Commissioner Bob Bowlsby had sent a letter to Baylor interim President David Garland "once again" requesting all documents associated the investigation by the law firm of Pepper Hamilton.
The Big 12 is requesting written materials as well as any information that was conveyed orally to Baylor leadership and its board of regents along with pertinent internal documents.
Baylor, which is a private university, did not immediately respond to a request for comment.
The investigation, parts of which were released last month , found school administrators did little to respond to accusations of sexual assault involving members of its vaunted football program. That report said coaches stifled school and criminal investigations into serious allegations of assault by players, and perpetuated a culture that the football program was "above the rules."
In response to the report, the board of regents fired football coach Art Briles, demoted President Kenneth Starr to chancellor and sanctioned athletic director Ian McCaw. Starr and McCaw have both since resigned.
The school is facing at least three federal lawsuits brought by women who claim the school was indifferent to or ignored claims of sexual assault and didn't enforce federal gender discrimination protections under Title IX.
The Big 12 said "full disclosure" of Baylor's investigation is vital to assess the impact on the conference.
"All of our member universities consider student safety and security to be paramount among institutional responsibilities," Bowlsby said in a statement. "The Big 12 Board of Directors, each member of the conference and its student-athletes want to convey that our thoughts, concerns and sympathies are with the Baylor survivors and their families."
Baylor's board of regents has indicated that the school has hired a law firm to work with the NCAA on any possible violations of the associations rules, but so far the NCAA has given no indication it will get involved in the case.
Baylor replaced Briles with former Wake Forest coach Jim Grobe, but the rest of Briles' coaching staff remains in place. With the start of the season 10 weeks away, the program is still trying to get all of its incoming freshman football players to enroll.
ESPN has reported that eight members of Baylor's 2016 signing class have asked to be released from their signed national letters of intent. The school has not granted releases, though one player was released because the school failed to properly file paperwork with the conference office. Receiver Devin Duvernay from Sachse, Texas, told ESPN that he has decided to go to Texas.