Cowboys vs. Saints was most-watched Thursday Night Football game in history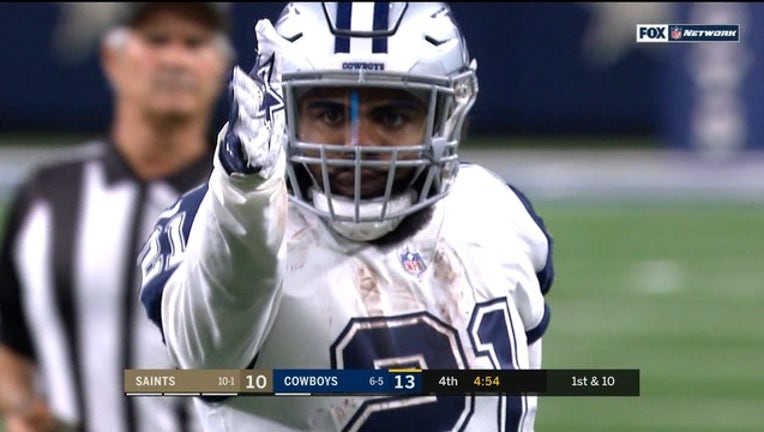 article
The Dallas Cowboys' upset of the New Orleans Saints was the most-watched Thursday Night Football game in history.
The NFL said 21.4 million people tuned in on television for Thursday night's 13-10 Cowboys win at AT&T Stadium. When digital streaming is added on top, 22.2 million people watched. That's the biggest number recorded for an NFL game on Thursday night.
More than 1.4 million of those viewers were in North Texas, according to Nielsen ratings.
The Cowboys have won four games in a row and are atop the NFC East. Their next game is on Sun. Dec. 9 at 3:25 p.m. on FOX4 against the defending Super Bowl champion Philadelphia Eagles.