Cubs hit 6 home runs, top Cardinals 8-6 for 2-1 lead in NLDS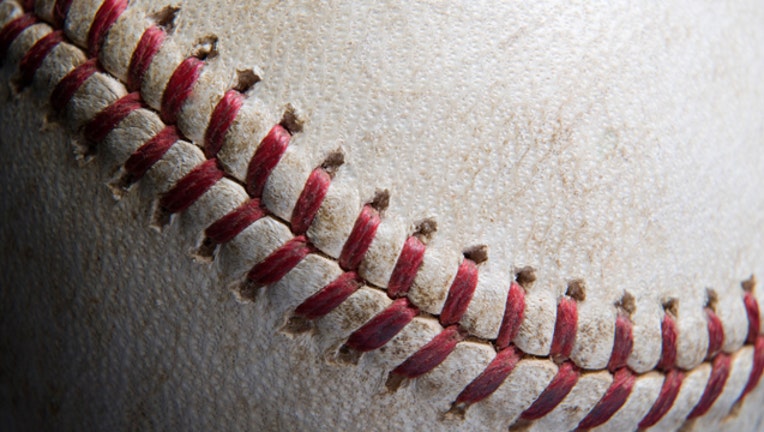 article
CHICAGO (AP) — The young sluggers of the Chicago Cubs are making themselves at home in the playoffs.
On a rare off night for Jake Arrieta, the Windy City rookies bashed their way to the brink of the NL Championship Series.
Jorge Soler, Kris Bryant and Kyle Schwarber connected during a six-homer show for the Cubs, who beat the St. Louis Cardinals 8-4 on Monday for a 2-1 lead in the NL Division Series. Arrieta struck out nine before departing in the sixth inning, and the bullpen finished the job in the first postseason game at Wrigley Field in seven years.
A third straight win for the Cubs on Tuesday afternoon, and the once woebegone franchise will advance to the NLCS for the first time in 12 years. The Cardinals, who led the majors with 100 wins this season, have won at least one playoff series in each of the last four years.
Jason Heyward and Stephen Piscotty homered for St. Louis, which got to Arrieta for four runs in his worst start in four months. But the Cardinals were unable to keep the Cubs in the ballpark.
The six homers for Chicago set a franchise record for a playoff game, one more than its five long balls in Game 1 of the 1984 NLCS against San Diego.
The Cardinals trailed 8-4 before Piscotty hit a two-run shot with two out in the ninth, a scary moment for a towel-waving crowd of 42,411 used to playoff heartache. But Hector Rondon retired Matt Holliday on a harmless bouncer to second, and the party was on.
Arrieta improved to 18-1 with a 1.00 ERA in his last 22 starts dating to June 21, but he was far from his usual dominant stuff. He hadn't allowed more than three runs in a game since a June 16 loss to Cleveland.
And it didn't matter, not one bit.
Schwarber, Starlin Castro and Bryant homered against Michael Wacha in his first playoff appearance since he threw the final pitch of the 2014 postseason for the Cardinals, a game-ending, three-run shot for Travis Ishikawa in the NLCS against the Giants.
Bryant's two-run drive made it 4-2 with one out in the fifth and chased Wacha in favor of Kevin Siegrist. But Anthony Rizzo followed another long ball, a drive to right for his first hit of the playoffs.
Even Adam Wainwright got into the act, serving up Soler's two-run shot in the sixth. Soler, who struggled with injuries for much of the year, is 4 for 4 with two homers, four RBIs and five walks in the series.