George H.W. Bush tosses 1st pitch at Game 3 of ALDS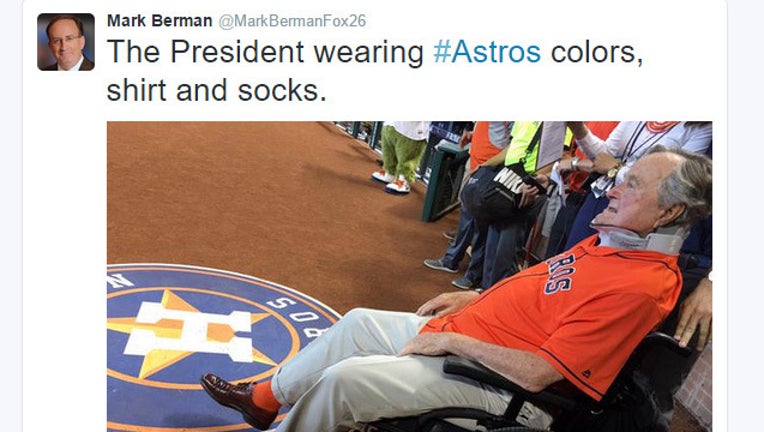 article
HOUSTON (AP) — Former President George H.W. Bush, in a wheelchair and wearing a neck brace, threw out the ceremonial first pitch before Game 3 of the American League Division Series between the Houston Astros and Kansas City Royals on Sunday.
The 91-year-old Bush, recovering after breaking a vertebra in his neck in a summer spill, smiled broadly when the crowd cheered after he was brought onto the field. With wife Barbara by his side, he bounced a short throw from about five feet in front of the plate to Houston's Jed Lowrie, who was set up to catch.
Bush is a longtime Astros fan with a home in Houston, and for years he attended dozens of games a year in seats just behind home plate.