Jerry Jones 'envious' of Texas Rangers' playoff success
ARLINGTON, Texas - The Texas Rangers are heading to the World Series for the third time in 13 years and their neighbors from across the parking lot have taken notice.
Dallas Cowboys owner and general manager Jerry Jones was asked if he was impressed by the Rangers success.
"It's inspirational because I know where they've come from, and I know how hard they've been trying at it," said Jones on Thursday. "I'm elated, but I'm envious."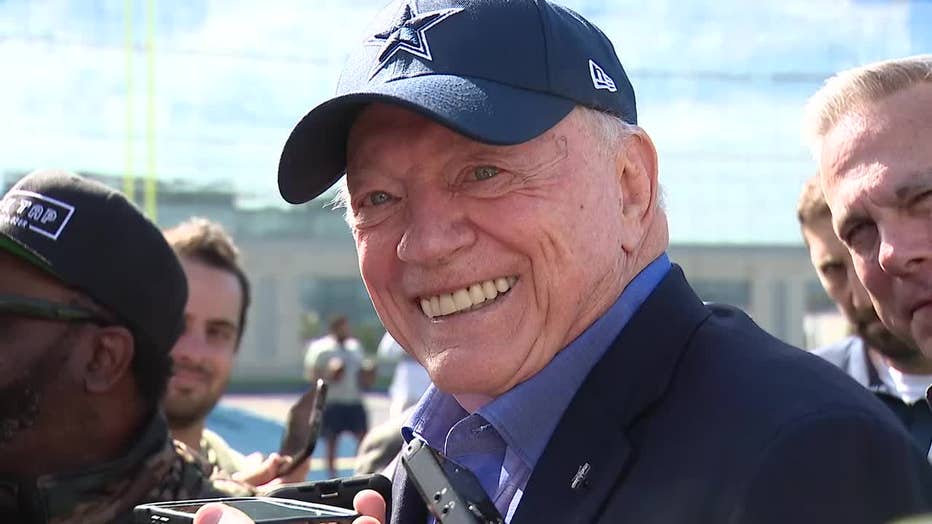 The Cowboys have not been to a Super Bowl since beating the Pittsburgh Steelers in 1995 for their 5th title.
While the Rangers may have more recent success in the playoffs, the Cowboys do have something the Rangers do not: a championship.
Texas is one of six teams to have never won a World Series.
The Rangers are heavy favorites in the Fall Classic.
Texas is -170 to win the World Series.
Game 1 of the series is Friday night.
The Cowboys will play on Sunday afternoon against the Los Angeles Rams.