Keuchel, Astros lose to Rangers again, 4-3 on Desmond HR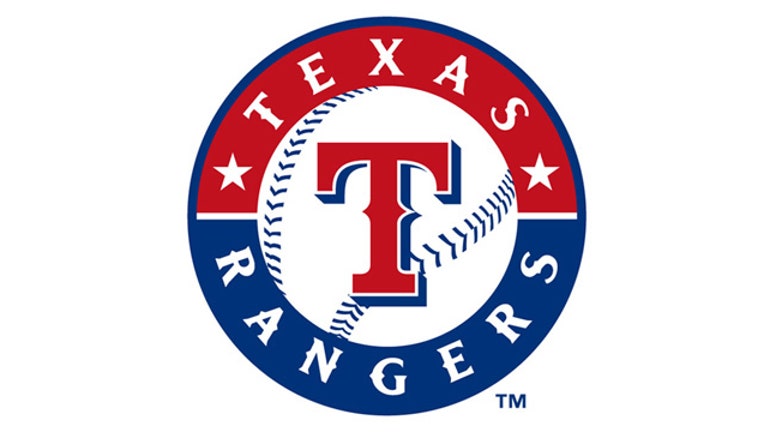 article
ARLINGTON, Texas (AP) — Dallas Keuchel didn't say Houston was better than the Texas Rangers, who posted a quote to that effect from Astros reliever Ken Giles on an electronic board in their clubhouse.
The 2015 AL Cy Young Award winner sounded just as frustrated, though, after yet another loss for the Astros against their AL West and instate rivals.
Keuchel gave up Ian Desmond's tiebreaking two-run homer in the eighth inning, and Houston blew a great chance to get to Texas closer Sam Dyson in a 4-3 loss to the Rangers on Tuesday night.
At 3-8, the bearded left-hander has as many losses as he had all last season while winning 20 games.
"It just seems like we play a lot better against everybody else," Keuchel said. "I was sitting here last time saying the same thing. It's a bad feeling for me when I give up a lead and see the game go out from my grasp."
The Rangers are 8-0 this year against the Astros, who have lost 12 straight in Arlington. The only longer Texas streak at home against one team was a 15-game run against the New York Yankees from 1989-91.
And for the second straight night against Houston, division-leading Texas went ahead in its final at-bat for a one-run win.
The first one was Monday against Giles, who gave up Rougned Odor's winning two-out double in the ninth of a 6-5 loss after the Astros failed to turn an inning-ending double play. Afterward, he said the Astros had more talent and would "go out there tomorrow and put them in the ground."
Instead, Houston missed a chance to hand Dyson his first blown save since becoming the closer. With runners at the corners and one out after Luis Valbuena's RBI single, pinch-hitter Tony Kemp and leadoff man George Springer struck out swinging.
Dyson ended up striking out the side for his eighth save and has converted all six chances since taking over for Shawn Tolleson.
"We had all of their guys on the ropes," Houston manager A.J. Hinch said. "First and third, one out is a big opportunity. You want to get the ball airborne with the heavy sinker that he has, but he got the big punchouts to end the game."
Desmond's one-out drive was just over the glove of leaping center fielder Carlos Gomez. It was his third go-ahead homer in the seventh inning or later this season.
"I think the psychological edge comes from within," Desmond said. "You worry about your job. If everyone takes care of No. 1, that's themselves, then you get a really good Texas Rangers team."
Lefty reliever Jake Diekman (1-1) had a scoreless eighth after seven solid innings from Cole Hamels.
Gomez put Houston ahead with a two-run homer in the second off Hamels, who matched a season high with four walks and hit a batter but got help from three double plays, including one to escape a jam in the seventh. He had four strikeouts, leaving him two shy of 2,000.
Keuchel gave up 10 hits, including a tying solo homer from Bobby Wilson in the fifth, in 7 1/3 innings. He matched a season high with eight strikeouts but couldn't keep the game tied when Hinch decided to send him out for the eighth.
"That's the best I've felt all year," Keuchel said. "I can't take that pitch back. It's been working for me all night and it's been a good pitch for me the last few starts. Maybe throw it an inch more out, but you've got to give credit to Desmond."
SHORT HOPS
The Astros had won 11 of 13 games coming into the series to get within two games of .500. Now they've lost 15 of 17 to the Rangers going back to last August. ... The loss was Keuchel's seventh in his past eight decisions. Houston is 4-9 in his starts.
TRAINER'S ROOM
Astros: Springer was the DH after Hinch decided to give him a night off in right field. Hinch said Springer was dealing with a mild illness, and also thought it was a chance to give Springer partial rest on a fairly warm night.
UP NEXT
Astros: RHP Doug Fister (5-3, 3.51 ERA) has Houston's longest winning streak at four games. He threw six shutout innings in a 12-2 win over Oakland in his last start.
Rangers: RHP Yu Darvish (2-0, 3.38 ERA) makes his third start since returning from last year's Tommy John surgery. His final appearance before the elbow reconstruction was against the Astros on Aug. 9, 2014.