Little Caesars giving away free pizza April 2 for UMBC upset victory because 'crazy happened'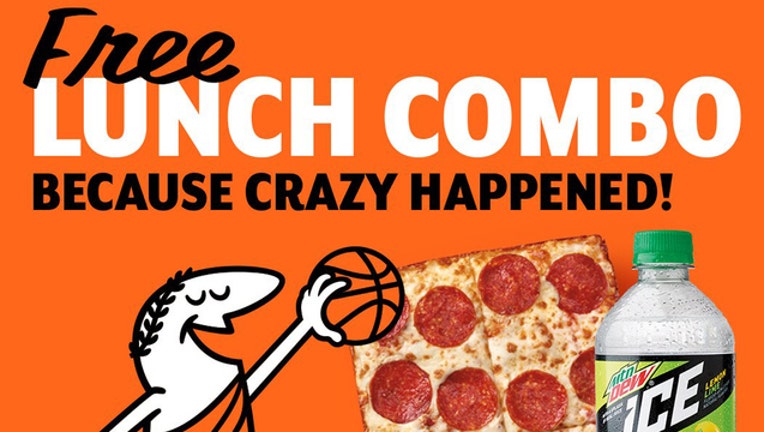 article
WASHINGTON - Following UMBC men's basketball's monumental win over UVA during March Madness, Little Caesars is giving away free pizza on April 2.
Little Caesars made an offer ahead of the NCAA basketball tournament that restaurants would offer free pizza for an upset win of a No. 16 seed beating a No. 1 seed during the first round of the tournament.
Since the Retrievers' 74-54 win over the Cavaliers during the first round, Little Caesars is now making good on their offer.
"If any #16-seeded team beats a #1-seeded team in a crazy, unexpected victory in the games played on Thursday, March 15 or Friday, March 16 of the 2018 men's college basketball tournament, Little Caesars will give away one free HOT-N-READY® Lunch Combo to every family that comes into a participating store between 11:30 a.m. and 1 p.m. (local time) on April 2, 2018."
Those who want to take advantage of the offer need to mention it at the check-out counter.
Little Caesars says orders must be placed no later than 1 p.m. to receive the deal.
UMBC is the first men's basketball team in the NCAA to have a No. 16 seed upset victory. Harvard women's basketball was the first to do this, as a No. 16 seeded team, upset No. 1 Stanford with a 71-67 win in 1998.