No. 24 Houston surging into match-up at Tulane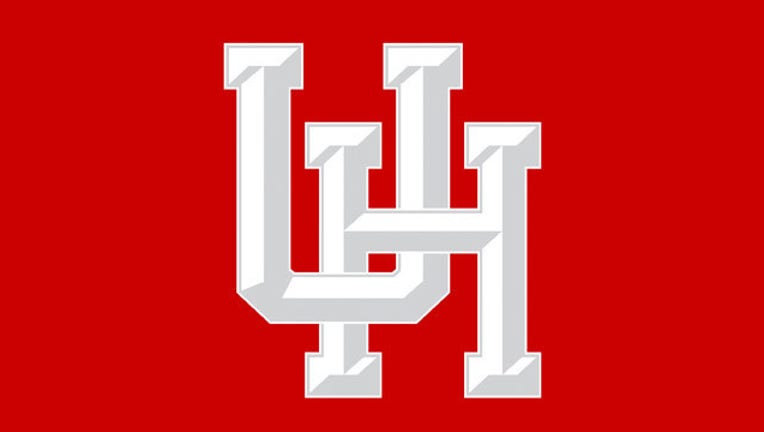 article
NEW ORLEANS (AP) — Houston coach Tom Herman could not have asked for a better start to his tenure with the No. 24 Cougars.
Still, he's hardly inclined to bask in the praise he's getting for a 5-0 start that has lifted Houston into the Top 25 this week for the first time since 2011.
Being ranked is "always our goal, but that's our end-of-the-season goal," said Herman, whose team returns to action Friday night at Tulane. "Although it's nice to be recognized for what we've done thus far, I don't think they give any mid-season trophies or mid-season bowl invites.
"I'm sure I sound like every other coach in America, but it really doesn't matter," Herman continued. "We're not letting these outside messages creep in, because we are all human and praise feels a lot better than criticism in the short term. As humans, we try to seek out praise, and what I told them is that the really successful people seek out criticism. They want to be criticized; they want to be helped to improve on their craft."
One sure-fire way for Herman and the Cougars, who are 2-0 in the American Athletic Conference, to invite more criticism than they bargained for is to lose to the Green Wave (2-3, 1-1), who've dropped 38 straight games against ranked opponents — a streak that began after a victory at then-No. 19 Vanderbilt in 1984.
This season, Tulane has one victory over a Football Bowl Subdivision — winless Central Florida. The other victory came against Maine of the second-tier Football Championship Subdivision. All three of Tulane's losses have been of the lopsided variety, though the Wave's play-making defense managed to keep two of those losses competitive before wearing down in the second half.
On top of that, Tulane starting quarterback Tanner Lee will be out Friday because of concussion symptoms lingering since last weekend's loss at Temple. He'll be replaced by junior Devin Powell.
Tulane coach Curtis Johnson predicted that Powell is "going to be comfortable," adding that the backup's scrambling ability will give Tulane's offense an additional dimension. Johnson also knows that Powell's performance could be moot if the Wave can't contain Houston dual threat quarterback Greg Ward Jr.
"We have to play outstanding defense in order to have a chance vs. Houston," Johnson said. "Their quarterback is electric."
___
Some other things to look for in Friday's No. 24 Houston-Tulane matchup:
ALL WARD: Ward is the only college player this season averaging better than 200 yards passing and 100 yards rushing. He is accounting for 371.2 yards per game.
FORMIDABLE FRONT: Houston's Herman has warned his team to be ready to face a talented Tulane defense — and that's not just lip service. Tulane's previous opponent, Temple had 15 plays result in negative yardage against the Green Wave because Tulane's front four, led by defensive end Royce LaFrance and defensive tackle Tanzel Smart, was in the backfield throughout the game.
THIN LINE: If dealing with Tulane's defensive front wasn't already tough enough, Houston is seeing its depth challenged along the offensive line, where three players who've started this season have had major injuries. Two of those injuries occurred last week as starting right tackle Zach Johnson and starting left guard Josh Thomas went down.
NOT-SO-SPECIAL TEAMS: Tulane has been plagued by special teams blunders, including two plays in which the punter (a different punter each time) fielded the snap cleanly, then dropped the ball and didn't get the kick off. They've also had a punt blocked and had a long snap go over the punter's head for a safety, as well as another snap that never got to the punter and was fallen on by the up back for a fourth-down loss.
SACK CHANCES: Houston linebacker Steven Taylor, who leads the nation in tackles for loss per game (2.4), ranks third nationally with eight sacks following consecutive games with three sacks. Tulane has allowed 15 sacks in five games.
___
AP college football website: collegefootball.ap.org