Petition urges Maroon 5 to back out of Super Bowl LIII Halftime Show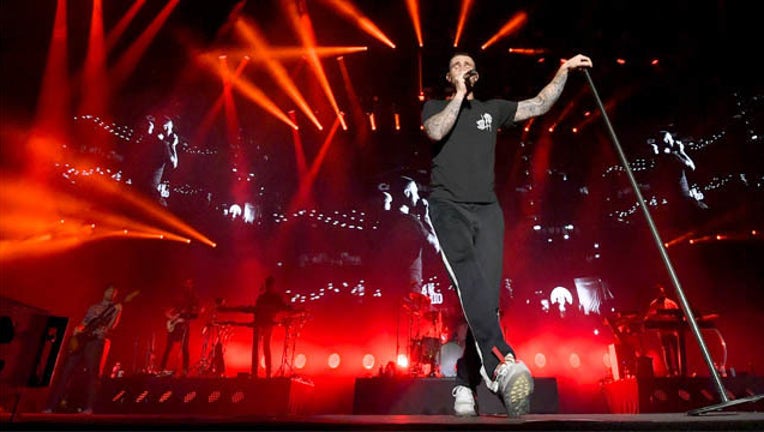 article
Thousands of people have signed a petition calling on Maroon 5 to drop out of the Super Bowl LIII Halftime Show to express solidarity with embattled quarterback Colin Kaepernick.
Read Maroon 5 reportedly to play the Super Bowl Halftime Show
The Change.org petition titled "Maroon 5: Drop out of the Super Bowl Halftime Show" has garnered more than 39,000 signatures. The appeal starts by saying Rihanna reportedly rejected performing at the coveted concert because she supports Kaepernick and his national anthem protests.
Kaepernick, the former quarterback of the San Francisco 49ers, made headlines during the 2016 NFL season when he began kneeling during the national anthem before games to protest social and racial injustices. He opted out of his contract the following offseason after the team told him they planned to cut him. Kaepernick has remained unsigned since then.
The petition states Maroon 5 has worked with "artists from all genres" who have "publicly supported Kaepernick in his decision to protest the violent racism sweeping the United States." "The band has a chance to stand on the right side of history. If they don't, they will be remembered for choosing to side with the NFL over its players," the petition states.
Read more on FOX NEWS.