Rodolfo Borrell officially announced as Austin FC's new sporting director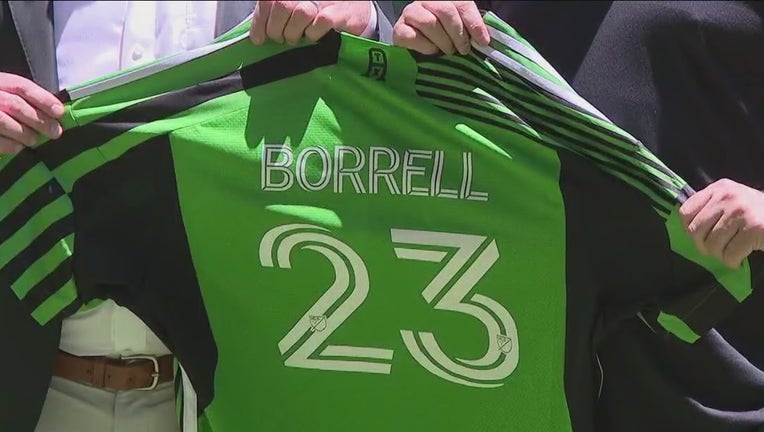 article
AUSTIN, Texas - Austin FC officially introduced its new sporting director Rodolfo Borrell Monday afternoon at Q2 Stadium.
The long-time assistant is poised to be a true game changer for the Verde & Black. As Borrell steps in to his new role, an impressive resume comes along with him.
"Trying to bring all the knowledge and experience that I have gathered in my almost 30 years of the top level clubs," said Borrell Monday.
For the last seven years, Borrell has served as an assistant coach for Manchester City, which won five English Premier League titles. So why did he leave for Austin FC and MLS?
"I just think at this moment in my career, there were two ways," Borrell said. "Keep going the head coaching direction, and taking on the sporting director position. The sporting director, I think it allows me to influence the whole structure much more than being a head coach."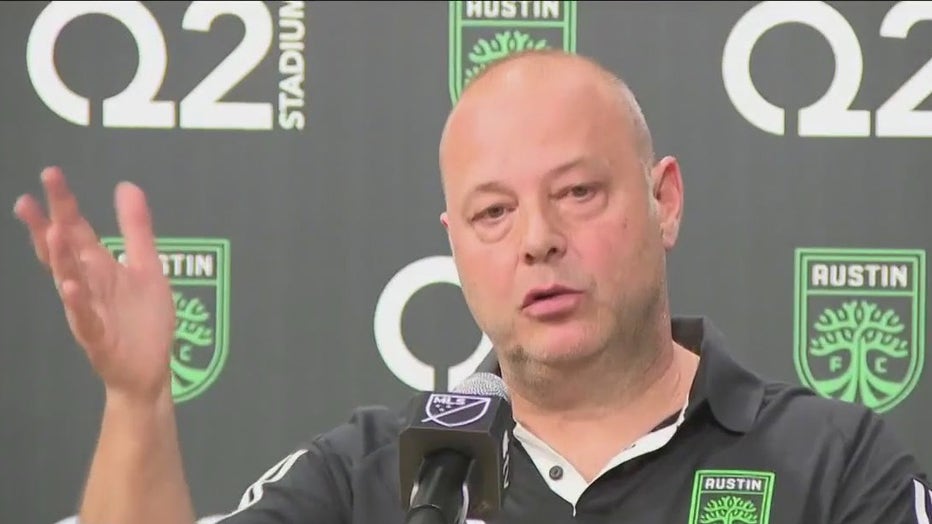 Rodolfo Borrell speaks during an Austin FC press conference at Q2 Stadium Monday.
MORE AUSTIN FC NEWS
"The coaches he's been around. The players he's been around. The experiences that he's had across three major clubs over 28 years," said Club CEO, founder and co-owner Anthony Precourt. "All that wealth of experience and knowledge is gonna make us all better."
There are several factors as to why Borrell stepped away from coaching the top team in the Premier League to come to Austin, and he says one of the main reasons was head coach Josh Wolff.
"I think we have the right guy. We have the right stuff. I've been following a lot of the team," Borrell said. "And the way of playing, the way of trying to do things is already aligned with what I would like to help develop further."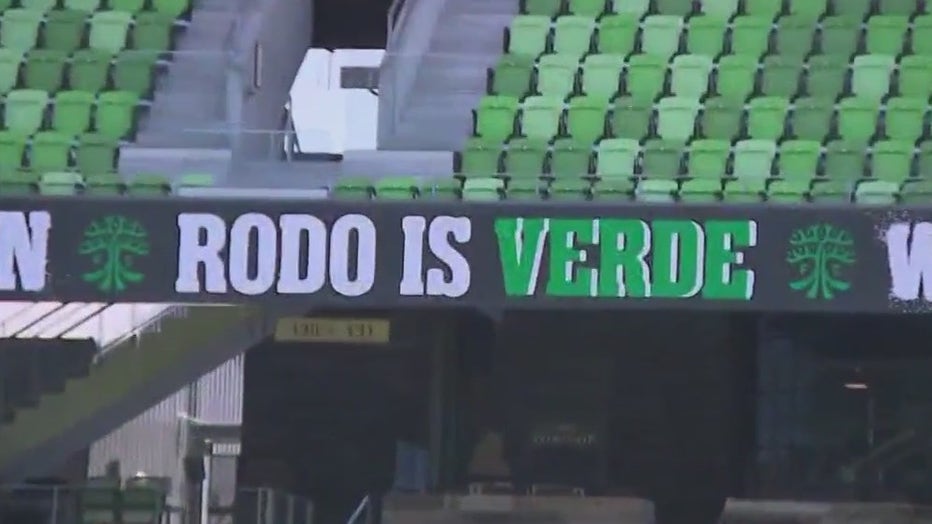 Austin FC has officially welcomed its new sporting director Rodolfo Borrell
"Rodo is an example of the evolution of MLS, and the maturity of MLS. That a leader of this caliber can come into our organization," Precourt added. "And he's gonna be a game-changer for austin fc. He's gonna be a game-changer for our league."
"This is a great opportunity," Borrell said. "I think it's the right people. It's the right place. The right city. The right everything to join."