Say what? Reports say Larry Fitzgerald makes hole-in-one while golfing with President Obama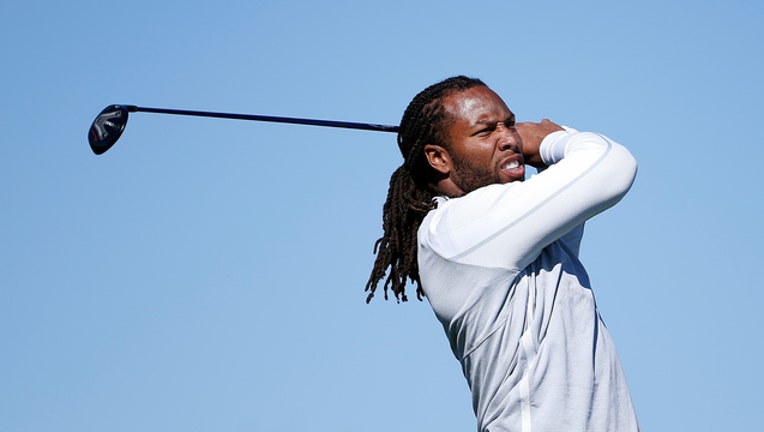 article
PHOENIX (FOX 10) -- It seems Cardinals wide receiver Larry Fitzgerald did something that is not often accomplished out on the golf course.
He got a hole-in-one Friday, while hosting President Barack Obama at the Seminole Golf Club in Florida, according to the Golf Channel.
According to tweets made by Golf Channel analyst Tim Rosaforte on his verified Twitter page Friday, Fitzgerald was hosting President Obama at the gold course. It was the former president's first time playing golf at the facility, located north of West Palm Beach. Fitzgerald reportedly made the hole-in-one at around 1:30 p.m. Friday, and the golf club's President, Jim Dunne, even waived a no cellphone rule on the course so that Fitzgerald could deliver the message.
---
---
According to Rosaforte, the area where the hole-in-one happened is considered to be one of the hardest 18th handicap holes players can find in golf, and after the feat was accomplished, a number of people gave high-fives to Fitzgerald, including President Obama himself.
According to tweets made by the Arizona Cardinals on its verified Twitter page, Friday is also the day when the NFL team had its NFC Championship win.
As for hole-in-ones, they are pretty rare by any means. A Golf Digest article from 2013 states the odds of a pro-golfer hitting a hole-in-one is 2,500 to one, and for amateur golfers, the odd increase to 12,500 to 1.