Son charged in murders of ex-NFL player and wife reportedly blamed masked intruder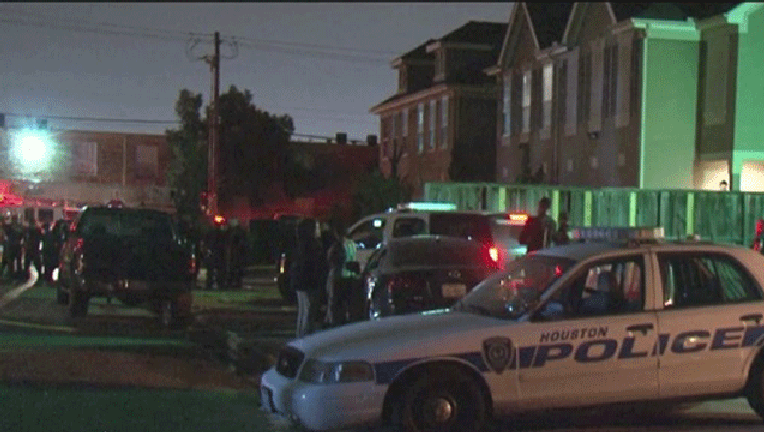 article
The 16-year-old boy charged with murdering his parents, ex-NFL linebacker Antonio Armstrong and his wife, Dawn, initially blamed a masked intruder before police picked apart his story, prosecutors revealed in court Monday.
The boy will remain in juvenile detention for now. "It's the beginning of a very long process," said defense attorney Rick Detoto. "We're going to start gathering evidence and fight certification and figure out what happened."
Prosecutors say the teen put pillows over his sleeping parents' faces and shot them with a .22-caliber pistol. Dawn Armstrong, 42, died at the home. An ambulance rushed Antonio Armstrong, 43, from the family's Bellaire-adjacent townhouse to Memorial Hermann Hospital - Texas Medical Center where he died.
Police say that when they arrived, the 16-year-old boy had to disable the security system to let officers in the home and that he was not able to come up with a convincing story about what happened, briefly blaming a masked man.
Antonio was a former Texas A&M Aggies football star who played professionally in the NFL and Canadian Football League. The couple owned a small chain of gyms.
One of his defense lawyers is also the family lawyer and says the accused teen and his son play football together.
Read more on FOX NEWS.