Much of Central Texas under enhanced risk for severe storms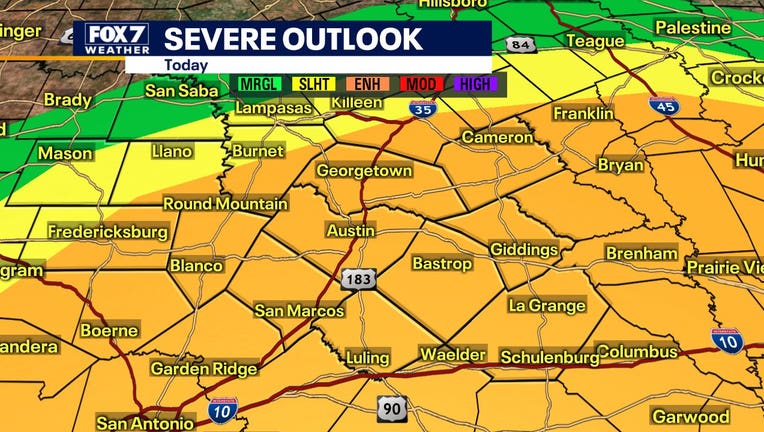 article
AUSTIN, Texas - The FOX 7 Weather Team says that much of Central Texas is under an enhanced risk for severe storms today. 
Zack Shields says while we didn't get storms yesterday that's expected to change today with a cold front coming. The cold front serves as a better firing mechanism for thunderstorms and more upper level energy is expected to help them intensify.
Zack says to expect the storms to hit Hill Country from around 2 p.m. to 5 p.m. and the Austin metro area at around 3 p.m. to 6 p.m. Eastern counties in the area should expect the storms around 5 p.m. to 8 p.m.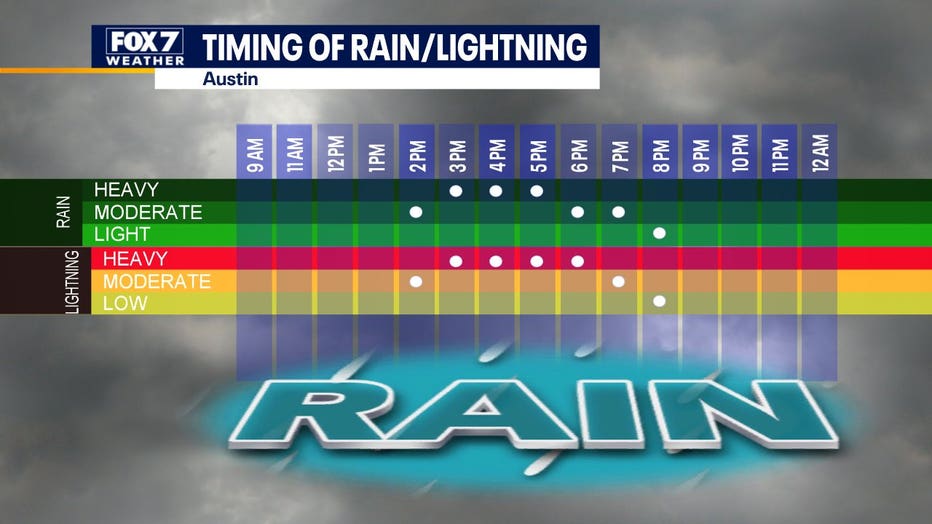 Risks that come with the storm include lots of lightning and the possibility of quarter to up to golf ball-sized hail and around 60 to 70 mph straight-line winds. The tornado threat is very low. Flash flooding will be a localized issue as the atmosphere should be capable of dumping 2"+ of rain in a very short amount of time, rain-train type thunderstorms are possible, but not expected.