Monday's Meal: Lobster Pasta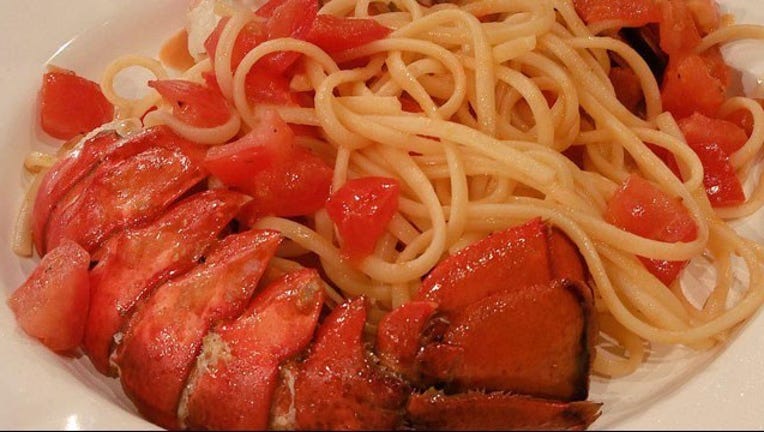 article
Lobster Season Pasta Dish from Andiamo Ristorante.
Learn more about the restaurant here: http://andiamoitaliano.com
1 Lobster Tail (6 oz) cut in half
1.5 tbs olive oil
1 tsp fresh garlic
1 tbs red chile flakes
1 tbs oregano
1 Roma tomato diced
2 tbs white wine
1/4 c tomato sauce
salt and black pepper to taste
7 oz fresh long pasta (spaghetti or linguine)
 
Preheat a sauteed pan with 1 tbs of olive oil, sear the lobster in the pan on both sides.
Add garlic, chili pepper flakes, oregano and tomatoes at the same time,
cook for one minute and add the pasta to it.