Here's why consumers' credit scores got a boost in March: Report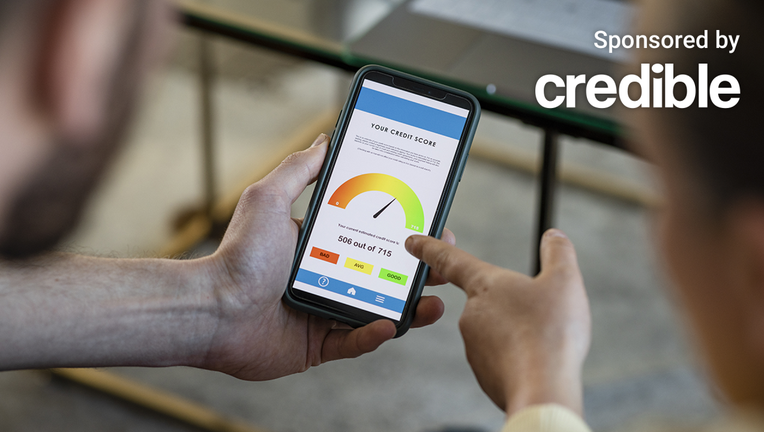 article
Consumer credit improved as borrowers made on-time payments and reduced debt balances in March, a recent report by VantageScore said. 
Rising prices and interest rates pushed delinquency rates higher than they were a year ago, across all loan types. However, the rate of missed payments showed some improvement in March compared to February, according to the report. Auto loans, in particular, saw 30-day delinquencies drop to 1.65% in March from 2.1% the previous month.  
Moreover, consumer credit scores increased 4.5 points from a year earlier, averaging 701, and the percentage of consumers scored in the subprime credit tier decreased to 18.1% from 20.4% last year.
"The removal of medical debt from VantageScore models combined with consumers using tax refunds to pay down debt contributed to the increase in the average score," VantageScore said in the report.
If you're looking to lower your monthly auto costs, you can visit Credible to compare multiple car insurance providers at once and choose the one with the best rate for you.
Knowing how insurance rates are calculated could save drivers money: survey
Credit is improving, but loan volumes aren't increasing
The improvement in consumer credit happened against the backdrop of high inflation and the collapse of Silicon Valley Bank (SBV) and Signature Bank, which were largely anticipated to result in tighter credit conditions for households and businesses.
And March did, in fact, see a drop-off in new account activity across all sectors, with personal loans seeing the most significant drop-off, both on a monthly basis and annually, according to the report.
Compared to last year, personal loan account originations among Gen Z declined most significantly, falling by 2.6% from last year. Mortgage lending also declined from the previous year and may indicate a slow start to spring home-buying season.
"Year-over-year, new account activity continued its decline for all loan products compared to March 2022, indicating that perhaps lenders are revisiting their credit requirements and consumers are thinking twice before taking on additional debt," VantageScore said. 
If you are interested in taking out a personal loan, you could consider using an online marketplace to compare multiple options at once. Visit Credible to find your personalized interest rate without affecting your credit score.
Middle-income Americans still optimistic about financial prosperity – Here's how they're beating inflation INFLATION 
Credit card balances decreased in March
Higher prices, increasing interest rates and consumer spending saw U.S. credit card debt increase to $986 billion in the fourth quarter of 2022, increasing more than $60 billion over the three months ending in December, according to the Federal Reserve Bank of New York data.  
On an annual basis, overall balances increase 5.7% to an average of $5,527, according to VantageScore. However, on a monthly basis, the average credit card balance decreased slightly to $5,734, as consumers used their tax refunds to pay off some of their debt.
As of March 21, the Internal Revenue Service had issued over 85 million tax refunds with an average amount of $2,753. That's down nearly 9% from last year's average tax refund of $3,012. 
Reducing your credit card balance is one way to help improve your credit score. The total credit amount you use, also known as your credit utilization ratio, makes up 30% of your credit score.
If you're having trouble paying off credit card debt, you could consider getting a personal loan at a lower interest rate. Credible can help you compare options from different lenders all in one place without affecting your credit score.
Many Americans plan to use their tax refunds to build savings in 2023, survey says
Have a finance-related question, but don't know who to ask? Email The Credible Money Expert at moneyexpert@credible.com  and your question might be answered by Credible in our Money Expert column.